A global cryptocurrency trading platform, Paxful, on Tuesday said Nigeria has become its largest market trading a volume of US$1.5bn with more than 1.5m users in cryptocurrencies.
According to the CEO of the global peer-to-peer fintech, Ray Youssef, the mission of Paxful is to create an enabling environment for everyone to have "equal access to finance" irrespective of person or location in order to allow users have control over their own money and chart a future that suits their financial freedom.
He said, "The financial system is failing 99 per cent of the world's population; it is disconnected and out of date. This means there is no way out of income inequality for a lot of people in the world. With cryptocurrencies, we see an alternative: a way to rest the financial system based on equality.
"We are on track for a 20 per cent+ increase in volume this year. We are seeing growth in all our markets and especially among groups or in countries where there's a real need for cryptocurrencies: where the traditional financial system is failing people, whether that is because of extreme volatility, strict capital controls or high transaction costs.
"People are looking for freedom from these constraints and find that in cryptocurrencies. So, there is a real increase in people using cryptocurrencies for their original purpose – as currencies and not just as a speculative asset," he maintained.
Giving the summary of its trading statistics, Paxful said that the top four trading countries as regards volume, apart from Nigeria, are China, United States, India, and Kenya. It also said that more than US$5bn had been transacted on its platform with more than 6m subscribers.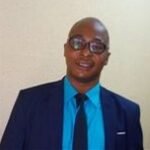 Azuka Edokobi is a Writer , a Farmer, a Supply Chain Expert and an Entrepreneur