In a publication on Wednesday 8th September 2021, MTN Nigeria Communications Plc (NGX Ticker: MTNN) announced that the Nigerian Communications Commission (NCC) has formally notified the Company of the renewal of its Unified Access Service (UAS) licence and spectrum license for wireless local loop in the 900MHz and 1800MHz bands.
According to the publication posted on The Nigerian Exchange Limited, seen by Investogist, the renewals are subject to licence conditions, including additional amounts under discussion between MTNN and NCC.
The licences which expired on 31 August 2021, were renewed for a further ten-year period, starting 1 September 2021.
MTNN paid N71.6 billion for the spectrum licence, and N374.6 million for the UAS licence. NCC acknowledged the receipt of the sum which it says is in settlement of MTNN's invoices for the period 1 September 2021 to August 2031.
Read also; Naira weakens across forex markets
Commenting on the renewals, MTN Nigeria CEO, Karl Toriola said:
"Renewing our licences for another ten years is very important to our business and enables us to continue to provide services to ensure the benefits of a modern connected life for our people.

"MTN Nigeria is delighted with its strong partnership with the NCC and looks forward to working closely with the Commission, and the Ministry of Communications and Digital Economy, to accelerate the growth of Nigeria's digital economy."
About the Company
MTN Nigeria Communications Plc (the Company) was incorporated on 08 November 2000 as a private limited liability company under the Companies and Allied Matters Act of Nigeria 2020. The Company was granted a licence by the Nigerian Communications Commission on 9 February 2001 to undertake the business of building and operating GSM Cellular Network Systems and other related services nation-wide in Nigeria.
The Company commenced operations on 8 August 2001 (commercial launch date). Currently, the Company holds a Unified Access Service License (UASL) in addition to a 2GHz Spectrum and Digital Terrestrial TV Broadcasting licence, in addition to others shown in note 19.
On 18 April 2019, MTN Nigeria Communications Limited re-registered as a public limited company, MTN Nigeria
Communications Plc. The Company was listed by introduction on the Premium Board of the Nigerian Stock Exchange on 16 May 2019. The Company's registered office is at 4, Aromire road, off Alfred Rewane Road, Ikoyi Lagos.
MTN Nigeria Communications Plc's subsidiaries are XS Broadband Limited, Visafone Communications Limited and Yello Digital Financial Services Limited. Their principal activities are the provision of broadband fixed wireless access service, high quality telecommunication services and mobile financial services respectively.
The Group's holding company is MTN International (Mauritius) Limited, a company incorporated in the Republic of Mauritius and its ultimate holding company is MTN Group Limited, a company incorporated in South Africa.
Shares of MTNN was listed on The Nigerian Exchange on May 16, 2019. With a market capitalization of N3.51tn as at end of trading on Thursday, 9th September 2021, MTNN is the second most capitalized stock on the Exchange.
The Telecommunications service provider has 20,354,513,050.00 outstanding shares. It's share price currently stand at N172.50 per ordinary share.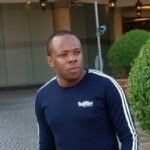 Nnamdi Maduakor is a Writer, Investor and Entrepreneur