President Bola Tinubu says his administration is ready for an upward review of minimum wage in line with current global realities.
Tinubu disclosed this while receiving members of the Progressive Governors Forum (PGF) led by the Chairman, Senator Hope Uzodinma of Imo State, at the State House, Abuja on Friday.
He said the national and sub-national governments will work together on the minimum wage and on the ways to strengthen the nations revenue.
He said: "We need to do some arithmetic and soul searching on the minimum wage. We will have to take a look at that together, and the revenue. We must strengthen the source and application of our revenue.''
The President said the multiple exchange rates will be streamlined, noting that he inherited both assets and liabilities from the past administration.
"If we work together, the Nigeria of our dreams is not far away. Rest assured that we will not have multiple exchange rates anymore.  You asked for this meeting, and I had to set aside time to be here.
"I have inherited the assets and liabilities of my predecessor. This is the first time you entered the Council Chambers, and it is my first time too for a meeting.
"As progressives and thinkers under the umbrella of the All Progressives Congress (APC), you have a role to play in educating our people and making sure we manage ourselves,'' the President told the governors.
He noted that developing people-oriented policies would be easier since the APC has a majority in the National Assembly and some Houses of Assembly.
"It is in our hands, and I am ready to work and listen at any time,'' he added.
On his part, the Vice President Kashim Shettima, called on the governors to support the President as he tackles the nation's challenges, like the oil subsidy and multiple exchange rates.
"Let us rally around the President and not bulge, there are vested interests that may want to resist the subsidy removal. Its removal will free resources for the development of your states," Shettima said.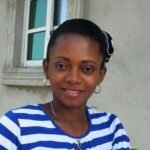 Ifunanya Ikueze is an Engineer, Safety Professional, Writer, Investor, Entrepreneur and Educator.