(Greenwich Merchant Bank): Bullish trend continued as the Nigerian equity market opened the day with a 0.31% gain. Increased buying pressures in large cap stocks such as STANBIC (6.45%), NB (3.30%), and FIDSON (3.09%) contributed to the increase. Consequently, Year-to-Date grew to 17.16%.
Market sentiment was bullish as volume and value traded appreciated by 4.60% (239.67 million) and 52.96% (NGN2,676million) respectively. STERLNBANK emerged as the highest volume traded with 93.727 million units, while MTNN took the spot of the highest value traded with NGN1,209.09million.
Market breadth was positive at 2.55x owing to twenty three (23) gainers and nine (9) laggers.
Performance across sectors was largely green driven by increase in the Banking sector (0.90%), Insurance (0.85%), Consumer Goods sector (0.38%). The Oil & Gas sector (0.05%) closed negative while the Industrial Sector (0.0%) closed flat.

Fixed Income Market
The Bond market replicated the previous day sentiment, with the average yield closing the same figure as yesterday. Average yield in the market stood at 13.15%, although two instruments traded in the market (14-Mar-2024 and 23-Mar-2025 instruments) which wasn`t enough to sway the market.
With the delisting of the soon to mature 08-Sept-2022 instrument, average yields in the NT-bills market closed down, declining by 22bps to close at 7.82%. Other instruments listed in the markets closed marginally flat.
Quiet sentiment pervaded the OMO market, with most yields closing flat leading to the average yield maintaining status quo at 11.16%.
System liquidity moved up by 6.52% to close at NGN392.48billion from NGN368.47billion. At the other side, the Open Buy Back and Overnight rate ended the day at 12.00% and 12.50% from 7.00% and 7.50%.
Naira depreciated further to NGN431.50/USD from NGN430.00/USD at the Investors and Exporters Window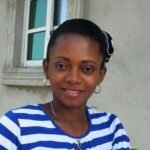 Ifunanya Ikueze is an Engineer, Safety Professional, Writer, Investor, Entrepreneur and Educator.