(Greenwich Merchant Bank): At the end of trading activities today, the NGX-ASI and Market Capitalization declined marginally by 0.02%. The decline could be attributed to price diminution in GEREGU (5.90%), CADBURY (2.07%), UBA (2.41%) and NGXGROUP (2.76%). However, Year-to-Date, it increased by 2.63%.
Notably, market activity was negative as volume and value traded reduced by 18.42% and 37.28% to settle at 377.23million units and N5.21billion respectively. Also, MBENEFIT traded the highest volume with 11.25million units, while GEREGU recorded the highest turnover with N1.14billion.
Moreso, market sentiment was negative as  sixteen (16) counters gained, but seventeen (17) counters were laggards as the market breadth closed at 0.94x.
On the sectoral performance, Banking and Insurance sectors closed (0.34%) and (0.69%) respectively. While, the Consumer Goods sector closed positive at 0.34%.

Fixed Income Market
Activities were mixed in the NT-Bills market, but bullish tilted. Thus, average yield declined marginally to 3.40%.
In the same vein, activities at the Bond market was mixed, but with bullish tilt. Hence, average yield decreased by 1bp 13.83%.
At the money market space, the system's liquidity increased by 19.26% to close at N1,056.31billion from N886.10billion. However, average interest rate was at variance with expected market direction as the Open Buy Back rose by 0.17% to 0.66% to 10.50% and 10.83% from 9.83% and 10.17% respectively.
Furthermore, the Naira exchange rate appreciated by N0.30/USD at the I&E window from N462.00/USD to close trading activities at N461.70/USD.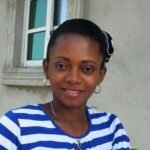 Ifunanya Ikueze is an Engineer, Safety Professional, Writer, Investor, Entrepreneur and Educator.