A law that legalizes crypto as a payment method has been approved by the Chamber of Deputies of Brazil, and now requires the the signature of the president of Brazil for it to be enacted.
The Chamber of Deputies is a federal legislative body and the lower house of the National Congress of Brazil. The chamber comprises 513 deputies, who are elected by proportional representation to serve four-year terms.
The regulatory framework passed by Brazil's federal legislature legalizes the use of cryptocurrencies as a payment method throughout the country.
The move is significantly different from that of El Salvador, who made Bitcon a legal tender in 2021.
The passing of the bill does not make any cryptocurrencies legal tender within the country. However, the bill will include digital currencies and air mileage programs in the definition of payment methods that are under the supervision of the country's central bank.
The law in addition to designating crypto as a payment method, also provided the following;
the creation of licenses for crypto exchange platforms and for custody and management of crypto by third parties.
requires exchanges to make a clear distinction between company and user funds.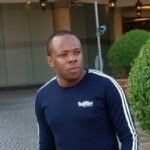 Nnamdi Maduakor is a Writer, Investor and Entrepreneur