The Governments of Rivers and Oyo State through their respective judiciaries have inaugurated Small Claims Judicial Committees to begin the process of establishing Small Claims Courts in their respective States.
 A Small Claims Court is a specialized court or local tribunal created by statute with specific duties and powers. Generally, the court is designed to provide judicial determination of disputes involving small amounts of money quickly and cheaply, with or without legal representation.
Information on the Rivers and Oyo's Small Claims Court push was disclosed by Dr Jumoke Oduwole, Special Adviser to the President on Ease of Doing Business and the Secretary, Presidential Enabling Business Environment Council (PEBEC) in a statement made available to journalists on Wednesday.
She said in the statement that the States are working in collaboration with PEBEC to establish the Small Claims Court.
According to Oduwole, the objective of the court is to improve the judicial process by making it easier to resolve simple debt recovery disputes involving small claims of N5 million and below.
She said: "Judgements are expected to be delivered within 60 days for all claims filed in a Small Claims Court, with an additional 30 days for enforcement.

"The court also strongly encourages self-representation and adheres to strict timelines for important court events.

"So far, Small Claims Courts have been established in Lagos, Kano, Edo, Ogun, Ekiti, Jigawa, and Nasarawa States.''
The Presidential Enabling Business Environment Council (PEBEC) was set up in July 2016 by President Muhammadu Buhari, to remove bureaucratic constraints to doing business in Nigeria, and make the country a progressively easier place to start and grow a business.
The Council is an inter-Governmental and inter-Ministerial one which is chaired by His Excellency, Vice President Yemi Osinbajo, SAN, and comprises 10 ministers, the Head of Civil Service of the Federation, Governor of the Central Bank of Nigeria, representatives of Lagos & Kano State governments, the National Assembly and the private sector.
The Chief Judge of Oyo State, Justice Munta Abimbola, inaugurated the Small Claims Judicial Committee for the establishment of the court in Oyo State on Nov. 22, while the Chief Judge of the Rivers State Judiciary, Justice Simeon Amadi, similarly inaugurated a committee on Nov. 4 to oversee the creation of the court in the state.
While the Oyo State committee will be headed by Justice O.S Adeyemi, that of Rivers State will be headed by Justice Simeon Amadi.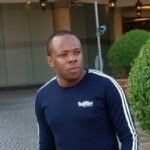 Nnamdi Maduakor is a Writer, Investor and Entrepreneur