El Salvador has become the first country to adopt Bitcoin as a legal tender as the country's Lawmakers voted to approve the Bitcoin law.
The law sent by the El Salvador president Nayib Bukele over the weekend  notes that prices of goods and services can be displayed in Bitcoin and that tax can be paid in Bitcoin. The law also said that exchanges will not be subject to paying capital gains tax.
"The purpose of this law is to regulate Bitcoin as unrestricted legal tender with liberating power, unlimited in any transaction, and to any title that public or private natural or legal persons require carrying out," the law says.
The law was passed with 62 out of 84 possible votes, as the majority of lawmakers voted in favor of the initiative to create a law that will formally adopt Bitcoin.
Read also: US ransomware recovery raises question on Bitcoin's reputation as government-free zone
El Salvador president Nayib Bukele expressed his excitement in a tweet after the law was approved.
"The Bitcoin Law has been approved by a supermajority in the Salvadoran Congress," Bukele wrote. "History!" he wrote.
The #BitcoinLaw has been approved by a supermajority in the Salvadoran Congress.

62 out of 84 votes!

History! #Btc??

— Nayib Bukele ?? (@nayibbukele) June 9, 2021
U.S. dollar would continue to be legal tender, according to El Salvador's top trade official, underscoring that bitcoin transactions would be by choice and tied to the dollar exchange rate.
It is still not fully known how the cryptocurrency will be adopted in El Salvador.  However, the nation has hired a team of experts in the field to build a financial system centred around Bitcoin according to reports.
Also, there are concerns about the potential impact on El Salvador's program with the International Monetary Fund, as the country seeks more than $1 billion-program with the IMF.
Siobhan Morden, head of Latin America fixed income strategy at Amherst Pierpoint Securities. said, that the "Recent tweets from President Bukele to fully embrace bitcoin as legal tender will likely further complicate and delay IMF technical discussions."
The IMF's head of mission for El Salvador, Alina Carare, on Monday said that the fund is "following the news and will have more information as we continue our consultations with the authorities."
The Law
I've just sent the #BitcoinLaw to Congress ?? pic.twitter.com/DljnxsXlyt

— Nayib Bukele ?? (@nayibbukele) June 9, 2021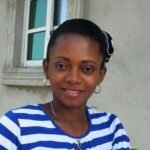 Ifunanya Ikueze is an Engineer, Safety Professional, Writer, Investor, Entrepreneur and Educator.