GlaxoSmithKline Consumer Nigeria Plc (NGX: GLAXOSMITH) has reported a profit of N692.05mn for the financial year ended 31st December, 2022.
This is contained in the unaudited consolidated and separate financial statements released by the company on Friday. The reported profit is 5.05% higher than the profit the consumer goods company reported in 2022.
Read also; VACANCY: Nestoil is recruiting into several positions
A review of the financial reports by Investogist, revealed that the company was able to grow its profit after tax despite a 1.86% drop in Gross Profit because of the N310mn it earned from Investments.
Analysis of Statement of Profit or Loss and Other Comprehensive Income
Turnover: GlaxoSmithKline earned a revenue of N25.30bn in the year, 12.76% growth from the N22.44bn revenue it made in 2021. All the revenue was from the sale of goods in Nigeria. N8.62bn was from sale of consumer healthcare products, while N16.76bn was from sale of Pharmaceuticals products. N19.33bn was booked as the cost of sales in 2022, against N16.27bn booked in 2021 financial year.
Investment Income: An investment income of N310.30mn was reported by the company, a tremendous improvement on the N93.54mn it reported in 2021 financial year. All the income was gotten from interest income on short-term deposits.
Selling and Administrative expenses: Glaxo spent N1.81bn on administration, marginally higher than the N1.79bn it spent on the same thing in 2021. It also booked N3.59bn on as selling and distribution cost, 1.54% higher than the N3.54bn spent in 2021. Of the N5.41bn spent on selling and administration (2021: N5.34bn), N2.51bn was booked against intercompany rechargeable expenses (2021: N1.80bn), N986.75mn was spent on advert and promotion (2021: N1.36bn), and N663.55mn was spent o payroll (N940.23mn).
Profit before tax: GlaxoSmithKline Nig. Plc posted a 8.41% growth in profit before tax; N1.02bn against N945.75mn in 2021.
Profit after tax: The profit after tax grew marginally from N658.81mn in 2021 to N692.05mn 2022, a 5.05% increase.
Earnings per share: GlaxoSmithKline posted an Earnings per Share of N0.58 in the 2022 financial year.
Analysis of Statement of Financial Position
Cash and cash equivalents: The cash and cash equivalent held by the company as at 31st December, 2022 was N19.97bn (31st Dec. 2021: N12.74bn).
Total Assets: The company's assets went up by 12.02% from N26.25bn as at 31st December 2021, to N29.47bn as at 31st December, 2022. The cash and bank balances accounted for N19.97bn of the company's asset, while Inventories of N3.63bn and Trade & other receivables of N3.78bn being the other big components of the asset.
Total Liabilities: The total liabilities rose by 17.70% from N16.95bn to N19.95bn. Trade and other payables of N19.25bn (31st Dec. 2021: N16.95bn) accounted for most of the liabilities. The major component of the Trade & other receivables as reported was N14.29bn (31st Dec. 2021: N11.75bn).
Shareholder's fund: The shareholder's fund increased marginally, growing by 1.66% from N9.29bn to N9.45bn as at 31 December 2022. The retained earnings, the major component of the Shareholder's fund also increased marginally, growing by 1.78% to N8.80bn.
Analysis of Statement of Cash Flow
Operating activities: N7.12bn was generated by operating activities.
Investing activities: GlaxoSmithKline generated N353.57mn was generated by investing activities.
Financing activities: N244.81mn was used in financing activities.
About the Company
GlaxoSmithKline Nigeria Consumer Plc is a public limited liability company incorporated in 1971 and domiciled in Nigeria where its shares are publicly traded.
46.4% of the shares of the Company are held by Setfirst Limited and Smithkline Beecham Limited (both incorporated in the United Kingdom); and 53.6% by Nigerian shareholders.
The ultimate parent and ultimate controlling party is GlaxoSmithKline Plc, United Kingdom (GSK Plc UK). GSK Plc UK controls the Company through Setfirst Limited and Smithkline Beecham Limited.
The registered office of the Company is located at 1 Industrial Avenue, Ilupeju, Lagos.
The principal activities of the company are marketing and distribution of consumer healthcare and pharmaceutical products.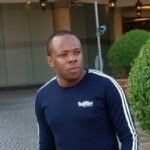 Nnamdi Maduakor is a Writer, Investor and Entrepreneur