The Group Managing Director of UAC of Nigeria Plc, Folasope Babasola Aiyesimoju has acquired over N230 million worth of the company shares.
The transaction took place on 11 May 2021 in Lagos, according to a filing with the Nigerian Exchange, seen by Investogist.
Folasope purchased 22.5 million units of UACN shares at N10.30 per share amounting to N231.75 million.
As at 31 March 2021, Folasope held 31,569 units UACN shares in direct holding and 334,498,403 in indirect holdings.
The new acquisition will increase his direct holdings to 22,531,569 units, if his previous position remained unchanged.
UAC of Nigeria Plc is a holding company with subsidiary and associate companies operating in the Animal Feeds and Other Edibles; Paints; Packaged Food and Beverages; Quick Service Restaurants; Logistics and Real Estate segments. The company is focused on building its businesses into leaders in their chosen segments.
Read more: Details of businesses own by UAC of Nigeria Plc
UAC of Nigeria Plc has 2,881,296,580 outstanding shares with a market capitalization of N29,677,354,774.
The equity price rose by 0.49% on Friday to N10.35 per share. Year-to-date the price is up 42.76%. The 52 week high and low prices are N11.15 and N5.4 per share respectively.
In 2020, UAC of Nigeria Plc recorded a 27.8% decline in profit after taxation from continuing operations despite a 3.0% rise in revenue.
Similarly, UAC of Nigeria Plc saw its profit after tax dip by 41.7% in the first quarter of 2021 despite recording a 12.7% rise in revenue within the period.
About Folasope
Folasope was appointed Group Managing Director in April 2019. According to the information on UACN website, he is a "finance professional with experience spanning corporate finance, principal investing and private equity. He is the founder of Themis Capital Management, an investment firm focused on concentrating capital and talent on high-potential opportunities in Sub-Saharan Africa."
"Prior to founding Themis, he worked with Kohlberg Kravis Roberts, a leading global investment firm with $168 billion in assets under management. His experience also includes working with the Standard Bank Group, where he led mergers and acquisitions in Nigeria.
"He spent the early part of his career with Ocean and Oil Holdings Limited, a principal investment firm in Nigeria and ARM Investment Managers, one of Nigeria's leading investment advisory and wealth management firms. He co-founded Foodpro Limited, a nutritional snacks business focused on edible nuts, where he currently serves as a non-executive director.
"He holds a B.Sc (Hons) degree in Estate Management from the University of Lagos, where he was awarded a Certificate of Excellence in Real estate development and finance, and earned the right to use the CFA designation in 2006."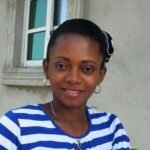 Ifunanya Ikueze is an Engineer, Safety Professional, Writer, Investor, Entrepreneur and Educator.