Denmark and Inter Milan midfielder, Christian Eriksen was at the club's training ground, the Suning Training Centre in Appiano Gentile, for the first time since after suffering a cardiac arrest at the just concluded Euro 2020 during the Denmark vs Finland match at Copenhagen.
Eriksen collapsed mid-way into the second half of the match and needed a CPR to revive him and then taken to a nearby hospital where he received immediate attention, had a successful surgery and was consequently rehabilitated.
The 29-year-old has a heartbeat control gadget implanted in his heart to regulate cardiac operations.
He visited the Scudetto champion's training ground today (Wednesday) and the club said he was in good condition.
According to information on the Club's official website, "This morning Christian Eriksen paid a visit to the Suning Training Centre in Appiano Gentile.
"The Danish midfielder met the club directors, the coach, team-mates and all of the staff present. Eriksen is doing well and is in excellent physical and mental shape.
"He will now follow the recovery programme put forward by Danish doctors in Copenhagen, who will also co-ordinate the clinical follow-up. The Inter medical staff will naturally be kept informed and up to date throughout the process."
Although he was presented with the Club's jersey number 24 at the training ground by fellow teammates, his continuation as a Nerazzurri is largely in doubt as he has to remove the ICD (an abnormal rhythms regulator attached to his heart) because of restrictions in Italy which prevent people with such devices from playing contact sports in the country.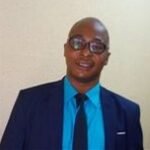 Azuka Edokobi is a Writer , a Farmer, a Supply Chain Expert and an Entrepreneur