International Breweries Plc (NGX: INTBREW) losses continue to rise, despite over 35% growth in revenue, according to the Unaudited Condensed Financial Statements for the 6 months ended 30th June 2021 released by the company.
In the first half of the year, International Breweries grew its revenue by 35.23% but the loss for the period increased by 48% to minus N13.89 billion, notwithstanding over N3 billion tax credit received by the company.
Income statement
Revenue grew significantly by 35.23% or N21.35 billion to N81.96 billion from N60.61 billion in H1 2020.
The gross profit increased by 61.6% or N5.88 billion to N15.42 billion from N9.54 billion in H1 2020. The gross profit margin also increased to 18.8% from 15.7% in H1 2020.
Ironically, the gross profit was not enough to cover the company's high 'Administrative, Marketing and promotion expenses' which stood at N20.24 billion, up from N15.97 billion in H1 2020.
In addition, minus N3.78 billion was recorded as 'Net foreign exchange loss – realized,' and minus N7.77 billion recorded as 'Net foreign exchange loss – unrealized.'
Thus, the loss before tax increased by 43.7% or N5.24 billion to minus N17.22 billion in H1 2020 from minus N11.98 billion in H1 2020.
Nevertheless, International Breweries received a tax credit of N3.33 billion up from N2.63 received in H1 2020.
Hence the loss for the period stood at N13.89 billion, 48.4% higher than the loss of N9.36 billion in H1 2020.
Balance sheet
Total assets increased by 6.2% or N23.14 billion to N395.79 billion as at 30 June 2021 from N372.65 billion as at 31 December 2020.
Non-current assets represent 72.1% or N285.21 billion of the total assets., while current assets represent 27.9% or 11.58 billion.
Major components of the assets
Property, plant and equipment: N246.28 billion (N253.68 billion in 2020)
Cash and cash equivalents: N66.47 billion (N33.48 billion in 2020)
Deferred tax assets: N26.16 billion (N22.55 billion)
Inventories: N19.41 billion (14.19 billion in 2020)
On the other hand, total liabilities increased by 14.2% or N31.33 billion to N252.24 billion from N220.91 billion as at 31 December 2020.
Non-current liabilities represent 49% or N123.63 billion of the total liabilities, while current liabilities represent 51% or N128.61 billion.
International Breweries' current ratio stood at 0.86, since the company has more current liabilities than current assets.
Major components of liabilities
Trade and other payables: N122.46 billion (N101.61 billion in 2020)
Long-term borrowing: N113.65 billion (zero as at 31 December 2020)
Total equity declined by 5.4% or N8.18 billion to N143.55 billion as at 30 June 2021 from N151.73 billion as at 31 December 2020. The decrease resulted from the increase in retained losses to N29.19 billion from N15.31 billion 2020.
Cash flow
Net cash generated from operating activities rose to N21.21 billion from N9.15 generated in H1 2020
Net cash of N1.1 billion was generated from investing activities in H1 2021, compared to N5.36 billion used in the investing activities in H1 2020.
Net cash of N821.92 billion was used in financing activities in H1 2021, down from N3.96 billion used in H1 2020.
Borrowings
The overdraft facilities from various banks are usually all secured by corporate guarantee of the company. Interest on the bank overdrafts is payable at rates ranging from 7% to 13%; there are no overdraft facilities during the period.
A balance of a loan amounting to $278m which was obtained in 2018 with maturity date of May 2021 was rolled over for an additional 3 years period.
The Company has entered into non deliverable forward contracts to mitigate the forex risk on the contractual interest and principal repayments. There is also a loan (revolving credit facility) of N57 billion that has not been drawn down by the company as at end of the reporting period.
Interest rates on the Company's loans range from 4% to 13%. The Company's borrowings are within the period from one year to three years.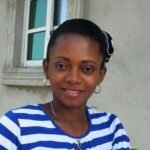 Ifunanya Ikueze is an Engineer, Safety Professional, Writer, Investor, Entrepreneur and Educator.