Ardova Plc, former British Petroleum, African Petroleum and Forte Oil, released its unaudited interim financial statements for the half-year period ended 30 June, 2021.
The Petroleum products marketer, reported a total Revenue of N86.77 billion and Profit After Tax of N1.78 billion.
The company is listed on The Nigerian Exchange under the ticker symbol ARDOVA. According to the Notes on the interim report, ARDOVA is currently in the final process of completing the acquisition of ENYO Retail and Supply (ERS) Limited.
ENYO is a Nigerian Company with operations/activities in the downstream oil sector of Nigeria. ENYO is a fuel retail brand.
Analysis of Statement of Profit or Loss and other Comprehensive Income
The statement of profit or loss shows a marginal decline in the company's revenue, from N87.31 billion reported in H1 2020 to N86.77 billion in H1 2021.
An analysis of the report shows that there was a decrease in revenue from the sell of fuels; the company's core revenue stream. In H1 2020, it earned N79.49 billion from Fuel sells and earned N74.71 billion in H1 2021.
The drop in the Fuel sales revenue was adequately compensated by the increase in the revenue earned from Lubricants and greases (from N7.80bn in H1 2020 to N11.22bn in H1 2021), as well as revenue from its new revenue stream; N813.83mn from Haulage and transportation services.
On 11 March 2020, the Company incorporated a wholly owned subsidiary, Axles and Cartage Limited as a private limited liability company in Nigeria. The subsidiary provides transport and haulage services to customers. Axles and Cartage Limited commenced operations in August 2020.
With the revenue from fuels decreasing, the cost of sales attributable to it also decreased, having an overall effect of a 3.13% decrease in the Cost of sales for the company.
With reduction in its cost of sales, ARDOVA was able to achieve an improvement in its Gross Profit Margin; 8.49% against 6.13% reported in the same period in 2020. The Gross Profit itself grew by 37.78%, from N5.34bn to N7.36bn.
ARDOVA reported a 123.21% increase in its Profit Before Tax, reporting N2.61bn against the N1.17bn reported in the same period in the preceding year.
A total of N833.34 million was paid as tax most of which were Income tax (N916.09mn), N65.42mn was education tax and N134,000 paid to the Nigerian Police Trust Fund. The company deferred N148.31mn tax in the period in review.
Profit for the period was up by 75.95%, to N1.78bn (H1 2020: N1.01bn), and an Earnings Per Share of N1.36.
Analysis of Statement of Financial Position (Balance Sheet)
Both Total Assets and Total liabilities both increased relative to their positions as at 31 December 2020.
While the Total Assets increased 10.47% to N71.63bn, the Total liabilities rose by 11.22% to N52.08bn, and the Total Equity went up by 8.50% to N19.55bn.
Of the total assets, N51.48bn was current, with Trade and other receivables (N34.59bn) and Inventories (N14.02bn) accounting for most of it, while N20.15bn was non-current assets. The non-current assets is made up primarily by the N16.61bn booked under property, plant and equipment.
On the liability side, current liabilities accounted for N50.99bn of the total liabilities while the non-current liabilities accounted for N1.08bn of the total liabilities.
The non-current liabilities contains only Deferred tax liabilities, while the current liabilities is dominated by N37.02bn Trade and other payables, N6.96bn Bank overdraft and N3.87bn Loans and borrowings.
An analysis of the balance sheet show that the company's assets are being funded by 72.7% liabilities and 27.3% Shareholders Equity. This is almost the same as was obtainable on 31 December 2021.
Analysis of Statement of Cash Flows
A review of the company's statement of cash flows shows the below;
Net cash used in operating activities stood at N805.49bn
Net cash used in investing activities stood at N2.09bn
Net cash used in financing activities stood at N415.54bn
The cash and cash equivalent as at 30 June stood at minus N4.11 billion.
About the Company
Ardova Plc is a Nigerian leading indigenous and integrated energy company involved in the distribution of petroleum products. It has an extensive network of over 450 retail outlets in Nigeria and significant storage facilities in Apapa, Lagos and Onne, Rivers State.
The company procure and distribute petrol (PMS), diesel (AGO), Kerosene (DPK) and liquefied petroleum gas (LPG). Its services also involve the manufacturing and distribution of a wide range of quality lubricants from its oil blending plant in Apapa, Lagos.
It has a total of 1.30 billion outstanding shares and a market capitalization of N20.83 billion.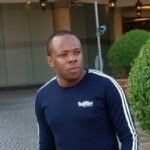 Nnamdi Maduakor is a Writer, Investor and Entrepreneur