Conoil Plc has reported decreases in both revenue and profit for the period ended 31 December 2020, according to the unaudited financial statements for the period ended 31 December 2020 released by the company.
Revenue declined by 16% in 2020 to N117.47 billion from N139.76 billion in 2019.
The gross profit declined to N10.31 billion from N13.44 billion in 2019. The gross profit margin was just 8.77%.
The distribution and administrative expense amounted to N2.01 billion and N5.65 billion respectively, a decline from NN3.07 and N6.6 billion respectively in 2019.
The profit before taxation declined by 24% to NN2.15 billion from N2.83 billion in 2019
The company paid a tax of N705 million, 18% down from N860.15 million paid in 2019.
The profit for the period dipped by 27% to N1.44 billion from NN1.97 billion in 2019
Similarly, the earnings per share declined by 27% to N2.08 fromN2.84 in 2019.
Balance sheet
The total assets declined to N51.69 billion from N63.58 billion in 2019.
Current assets – N46.62 billion (N57.53 billion in 2019)
Non-current assets – N5.07 billion (N6.06 billion in 2019)
Total liabilities dropped to N32.09 billion from N44.12 billion in 2019.
Current liabilities – N30.79 billion (N42.82 billion in 2019)
Non-current liabilities – N N1.3 billion (N1.29 billion in 2019)
Total equity rose slightly to N19.6 billion from N19.47 billion in 2019.
Retained earnings rose by just 1% to N15.43 billion from N15.3 billion in 2019.
The net asset per share stood rose by 1% to N2,824 from N2,805 in 2019
Cash flow
Net cash used in operating activities – N9.58 billion (minus N9.77 billion in 2019)
Net cash used in investing activities – minus N132.12 million (minus N382.34 million in 2019)
Net cash used in financing activities – minus N2.14 billion (minus N2.5 billion in 2019)
Cash and cash equivalents at 31 December – N5.24 billion (minus N2.07 billion in 2019).
The equity price of Conoil Plc has been flat at N21.00 per share since January 11, 2021.
The 52 week high and low prices are N21.00 and N13.15 per share respectively.
YTD the share price is up by 0.72%. in 2 years it is down by 9.68% while in five years it is up by 3.70%.
Contingent liabilities
For the period ended 31 December 2020, Conoil Plc is in litigation with Nimex Petrochemical Nigeria Limited (Nimex), one of its former suppliers of products. In 2007, Nimex sued the company for US$3,316,702.71 and US$127,060.62 being demurrage and interest incurred for various supplies of petroleum products.
The Federal High Court gave judgment in favour of Nimex in the sum of US$13,756,728 which included the amount claimed and interest at 21% till judgment was delivered and also granted a stay of execution with a condition that the judgment sum be paid into the court.
The court also granted a garnishee order against First Bank of Nigeria Limited to pay the Company's money with the bank into the court. Conoil Plc has appealed against the judgment to the Court of Appeal in Abuja.
The appeal is pending and the Directors, on the advice of the external solicitors, are of the opinion that the judgement of the Federal High Court will be upturned. The current value of the judgment sum is N4.3 billion. However, a full provision of N4.3billion has been made in these financial statements to mitigate any possible future loss according to the company.
About Conpoil Plc
Conoil Plc was incorporated in 1960. The Company's authorised share capital is 700,000,000 ordinary shares of 50k each. The Company was established to engage in the marketing of refined petroleum products and the manufacturing and marketing of lubricants, household and industrial chemicals.
Conpetro Limited has 74.4% shareholding in Conoil Plc as at 31 December 2020. The company has a free float of 24.26%.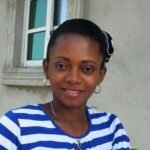 Ifunanya Ikueze is an Engineer, Safety Professional, Writer, Investor, Entrepreneur and Educator.