(Greenwich Merchant Bank): The Nigerian Equity market ended bullish as the NGX-ASI and market capitalisation increased by 0.49% to settle 53,499.68basis points and N29.13trillion respectively. The rise in share prices of GEREGU 8.47%, FIDELITYBK 7.41%, NAHCO 9.26% and FCMB 5.77% led to the recorded increase. Consequently, Year-To-Date, NGX-ASI increased to 4.39%.
However, market sentiment was bearish as volume and value traded decreased by 19.91% and 6.13% to close at 200.37million units and N5,524.21million respectively.
Moreso, UNIVINSURE had the highest volume traded while GEREGU had the highest value traded. On the other hand, the market breadth closed negative at 0.94x owing to the Eighteen (18) gainers and Nineteen (19) losers.
On the sectoral performance, loses were reported in Insurance (1.34%), Consumer Goods (0.11%) and Industrial sector (0.05%). While gainers are the Banking 1.22% and Oil & Gas sectors 0.34%.

Fixed Income Market
At the end of the day, the system liquidity improved by 19.92% to close at N1,224.91billion from N1,021.46billion.
However, the Open-Buy Back closed same as yesterday at 10.50%, but the Overnight rate declined by 12bps to 10.88%.
At the close of trading activities, the NTBills market closed bearish as us average yield rose by 6bps to 1.74%.
At the Bonds market, the increased buying pressure on the 22-Jan-26 (- 30bps), 23-Feb-28 (-16bps) and 26-Apr-29(-26bps) swayed the performance. Thus, led to a 8bps increase in average yield to 13.67%.
In addition, the Naira exchange rate closed at the I&E window same as yesterday at N461.50/USD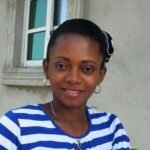 Ifunanya Ikueze is an Engineer, Safety Professional, Writer, Investor, Entrepreneur and Educator.