(Greenwich Merchant Bank): The Nigerian Equity market trended in a positive direction with the NGXASI and market capitalisation increasing by 0.02% and 0.05% to settle at 49,171.70 basis points and 26,531.01 million respectively.
The rise in share price of ARDOVA (7.42%), BUACEMENT (3.07%), JAIZBANK (8.68%) and STERLNBANK (2.00%) was responsible for the increase recorded in the market. Consequently, Year-To-Date stands at 15.11%.
Market sentiment was negative with volume and value traded decreasing by 50.92% and 49.33% to close at 101.13 million units and NGN1,196.75 million respectively. ZENITHBANK had the highest volume and value traded. Market breadth closed negative at 0.35x owing to seven (7) gainers and twenty (20) losers.
Bearish sentiments prevailed across the Banking sector (1.01%), Consumer Goods sector (0.09%) and Insurance sector (0.05%). While the Industrial sector (1.10%) and the Oil and Gas sector (0.34%) ended the day in positive territory.

Fixed Income Market
Quiet momentum was recorded in the bond market as average yields stood still at 13.41%. However, selloff was witnessed in the 18-July-34 (+1bps) and increased buying pressure in the 27-Apr-23 (-1bps) instrument with all other listed instrument remaining constant.
At the NT-Bills market average yields dropped by 1bp to settle at 7.43% as a reason of a movement in the 13-Oct-22 (-1bp) and 11-May-23 (-1bp) instrument. However, in the OMO market average yields increased by 1.27% due to the maturing of the 4-Oct-22 instrument. Thus, average yield settled at 10.99% from 9.72% recorded the previous day.
System liquidity dropped by 81.28% to close at NGN 39.91bilion from NGN213.13billion. This resulted to the decline of open-buy-back and overnight rate to 16.17% and 16.83% from 14.00% and 15.00%.
The Naira in the I&E window appreciated further by NGN0.04/USD to close at NGN436.37/USD from NGN436.33/USD.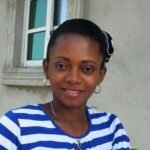 Ifunanya Ikueze is an Engineer, Safety Professional, Writer, Investor, Entrepreneur and Educator.