It was a positive start to the week for The Nigerian Stock Exchange (NSE) Equities market, the benchmark index; the All-Share Index appreciated by 0.21% to close at 41,088.96 points. The direction of the market performance was mainly due to gains in the share prices of Dangote Cement Plc (NSE ticker: DANGCEM) and Airtel Africa Plc (NSE ticker: AIRTELAFRI).
Investors' gained N45.498 billion, as the market capitalization rose by 0.21% to settle at N21.494 trillion.
The rapid decline of the Insurance Index seen on Thursday and Friday of the preceding week moderated in Monday's trading session. Although loses in Insurance company stocks moderated, they still accounted for 6 out of the 10 top losers on the day.
Read also; Ecobank Nigeria secures N50 bn 10-year bilateral subordinated loan
All our high flyers except one recorded a third consecutive day of heavy loses, hence we will be dropping them from the high flyers tracking list. We will add new companies to the list as they emerge.
The share price of Champion Breweries Plc (NSE ticker: CHAMPION) rose by 9.74%, the maximum it can gain in a day's trading session. Year-to-Date, the share price has risen by 106.98%.
Activity level
The activity level waned, as the volume of shares traded in the day's trading session decreased by 43.68%, with the value of the trades also decreasing by 47.94%.
Shares of TRANSCORP was the most traded stock by volume, with 48.997 million shares valued at N53.307 million exchanging hands. MANSARD and FIDELITY shares were the second and third most traded by volume with 28.025 million and 26.526 million units of shares respectively.
ZENITHBANK shares was the most traded stock with shares valued at N418.969 million was traded in 423 deals. AIRTELAFRI and GUARANTY shares were the second and third most traded stocks by value with shares valued at N287.154 million and N239.140 million respectively.
Performance of Indices
2 of the 5 indices under our watch appreciated, while 3 of the indices depreciated.
Industrial Index advanced by 0.54% due to gains in DANGCEM (+0.85%)
Banking Index advanced by 0.49%, thanks to price appreciation in UBN (+6.31%) and ACCESS (+0.55%)
Insurance Index depreciated by 0.58% weighed down by loses in multiple insurance stocks
Consumer Goods Index depreciated by 0.72%, owing to declines in NASCON (-5.8%) and DANGSUGAR (-0.99%)
Oil & Gas Index by depreciated 0.80% as ARDOVA (-9.78%) and OANDO (-3.55%) experienced sell-offs
Investor Sentiment
Investor Sentiment as measured by market breadth (advance/decline ratio) remained unchanged at 0.7x as 19 stocks advanced against 29 decliners.
Top 5 gainers by percentage are;
ACADEMY gained 10.00% to close at N0.44
MAYBAKER gained 9.86% to close at N4.01
MRS gained 9.82% to close at N12.30
CHAMPION gained 9.74% to close at N2.14
UPL gained 9.60% to close at N1.37
Top 5 losers by percentage are;
ROYALEX lost 10.00% to close at N0.36
CILEASING lost 10.00% to close at N5.13
ARDOVA lost 9.78% to close N18.45
JAPAULGOLD lost 9.47% to close at N0.86
SOVRENINS lost 9.09% to close at N0.30
Outlook
We expect bargain hunting to continue dictating the direction of the market through the week.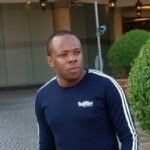 Nnamdi Maduakor is a Writer, Investor and Entrepreneur