Nnewi based Cutix Plc (NGX: CUTIX) has reported a 30% growth in profit after taxation for the fourth quarter financial period ended 30th April, 2022.
The cable manufacturer released its financial statements for the Q4 period on Friday, 27th May 2022.
Have you read? List of Dividends announced in 2022, qualification and payment dates
A quick review of the result shows that the company recorded growths in both its revenue and profit after taxation.
Income Statement (Statement of profit or loss and other comprehensive income):
Revenue: N7.87 Billion, compared to N6.74 Billion in Q4 2021 (17% YoY Growth). Cables and Wire Sales accounted for N5.75 billion (Q4 2021: N4.59 billion) of the revenue, while Armored Cable Sales accounted for N2.07 billion (Q4 2021: N2.14 billion).
Cost of Sales: The company spent N5.66bn (Q4 2021: N4.94bn) to on its goods, with N4.96bn (Q4 2021: N4.34bn) going to raw materials.
Administrative Expenses: N679.39 Million was spent on administration compared to N552.71 million in Q1 2021. The bulk of the expenses was done on staff salaries; N245.45 million (N207.66 million).
Profit Before Tax: N1.20 billion, compared to  N960.40 million in Q4 2021 (25% YoY Growth);
Profit After Tax: N810.72 million, compared to N624.26 million in Q4 2021 (30% YoY Growth).
Earnings Per Share: 23 kobo, 34% lower than the earning per share of 35 kobo reported in Q4 2021. This is because of the 100% increase in the paid-up share capital of the company, from 880.66 million to 1.76 billion.
Balance Sheet (Consolidated and Separate Statement of Financial Position):
Total Assets: N4.96 Billion, compared to N4.50 Billion as at 30th April 2021 (10% Growth).
Total Liabilities: N1.81 Billion, compared to N1.92 Billion as at 30th April 2021 (minus 6% Increase).
Shareholders' Fund: stood at N3.15 Billion, a 22% growth from N2.57 Billion as at 30th April 2021.
Retained earnings: stood at N1.32 billion, down from N1.69 billion as at 30th April 2021.
Cashflow (Consolidated and Separate Statement of Cash Flows for the Period ended 30 April 2022):
Operating activities: N1.07 billion was generated from operating activities.
Investing activities: N242.22 million was used for investing activities.
Financing activities: N806.59 million was used for financing activities.
Cash and Bank balance at the end of the period was N132.64 million.
There was no corporate action announcement following the release of the financial statements.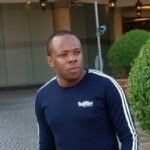 Nnamdi Maduakor is a Writer, Investor and Entrepreneur