PZ Cussons Nigeria Plc grew its revenue by 21% and the profit after tax by 277% for the year ended May 31, 2022, according to the unaudited interim financial statement for the period released by the company.
Revenue rose to N100.04 billion in 2022 from N82.58 billion in 2021.
The gross profit stood at N24.29 billion with a gross margin of 24.28% in 2022 down from a from gross margin of 27.97% reported in 2021.
The "selling and distribution expenses" and "Administrative expenses" amounted to N10.07 billion and N6.84 billion respectively.
Read also: Cutix Plc Board of Directors recommends 10 kobo dividend per ordinary share
Exchange loss in 2022 amounts to N4.16 billion down from N5.95 billion recorded in 2021.
Income tax expense stood at N3.27 billion in 2022 up from N1.74 billion spent in 2021.
The profit after tax increased to N6.40 billion in 2022 from N1.70 billion in 2021.
The earnings per share rose to 161 kobo from 37 kobo in 2021.
The group's total assets increased to N108.05 billion in 2022 from N87.34 billion in 2021.
82.40% or N89.03 billion of the total assets is current asset while 16.79% or N18.14 billion is Property, plant and equipment.
The group's total liability amounts to N68.09 billion in 2022 up from N46.00 billion in 2021.
85% or N57.89 billion of the total liabilities is 'trade and other payables.'
The total equity is valued at N39.96 billion in 2022, an increase from N34.56 billion reported in 2021.
68.57% or N27.40 billion of the total equity is retained earnings.
Despite the growth in revenue and profit by PZ, its share price slumped by 10% to close at N11.25 per share on the Nigerian Exchange on Monday.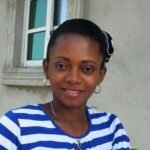 Ifunanya Ikueze is an Engineer, Safety Professional, Writer, Investor, Entrepreneur and Educator.