Israel has reported a significant decline in the effectiveness of Pfizer/BioNTech Covid-19 vaccine in preventing infections and symptomatic cases.
The vaccine effectiveness in preventing infection and symptomatic disease fell to 64% since June 6, the Health Ministry said, on Monday, down from the previously reported 94%.
Also, the government said the vaccine is 93% effective in preventing serious illness from coronavirus including hospitalization. This also showed a drop from the previously reported 97%.
The decline in the vaccine effectiveness coincides with the spread of the delta variant in Israel, and the lifting of restrictions at the beginning of June.
The delta variant of the virus first emerged in India. It is reported to spread faster than the other variants of the virus.
Read also: Oil price rises as OPEC+ fails to agree a deal
About 57% of Israel's population have been vaccinated, many of the new cases are among vaccinated people. Last Friday, 55% of new infections were vaccinated people. As of July 4, there were 35 serious cases of coronavirus out of a population of 9.3 million, compared with 21 on June 19, according to Bloomberg.
The Prime Minister office said that the government is planning to study vaccinated individuals who contracted the coronavirus, including factors such as age, pre-existing conditions and vaccination dates, to evaluate the efficacy of the vaccine and the rate at which it wears off.
In April, Pfizer CEO Albert Bourla said that people will "likely" require a third dose of the vaccine within 12 months of getting fully vaccinated.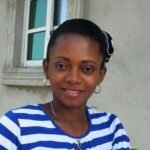 Ifunanya Ikueze is an Engineer, Safety Professional, Writer, Investor, Entrepreneur and Educator.