The Central Bank of Nigeria (CBN) has promised that the bank is poised to support start-ups and SMEs with an increment in its interventions in development finance.
The Punch reports that this was disclosed by the CBN Governor, Mr. Godwin Emefiele, while delivering the 51st convocation lecture of the University of Lagos, on Monday, entitled, 'National development and knowledge economy in the digital age: Leapfrogging SMEs in the 21st century'.
He maintained that greater access to funding by new and small/medium businesses would enhance national economic growth while emphasizing that a concentration on 'physical and ICT infrastructure' would aid these businesses to optimize performance and compete within the global industry.
This initiative, according to him, would create more jobs for youth engagement and, consequently, aid in fostering economic growth by improving 'poor digital penetration.'
According to the Punch, the CBN governor tasked tertiary institutions "…to tap into the educational trends that were significant drivers of productivity in advanced and emerging markets, in order to reshape the existing curriculum, enhance the learning experience of students and foster innovation among the faculty and staff in Nigerian institutions."
While congratulating the graduands of Unilag, Emefiele "…urged them to take advantage of some of the bank's initiatives aimed at supporting SMEs such as the SME Credit Guarantee Scheme; Micro, Small and Medium Enterprises Development Fund; Youth Entrepreneurship Development Programme; Agri-business/Small and Medium Enterprises Investment Scheme; Creative Industry Financing Initiative, Targeted Credit Facility and the Nigeria Youth Investment Fund."
This is laudable as increased SMEs' business activities have proven to be economic drivers world over. Increased involvement of the youth in these schemes spells a brighter future for the Nigerian economy. But it remains to be seen how these policy statements are translated to action.
If these new graduates turn to self-employment, would the current business environment of the Nigerian state, enable them realize their dreams? How many would not be discouraged after just some few months of trial? How fast would the funds get to them? Would they not be required to drop some forms of collateral which they may not have? If their ideas are purely novel, how would the government be of help to grow, sustain and expand the business? Would multiple taxes inhibit growth or, as young investors, they would be entitled to tax waivers? These are issues!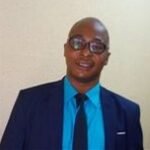 Azuka Edokobi is a Writer , a Farmer, a Supply Chain Expert and an Entrepreneur