Investors within the agricultural space in Jigawa State has been given a new lease of life as the State has earmarked 400,000 hectares of arable land to potential investors in the state. This was announced by the State Governor, Mohammad Badaru, at the launching of the 50.3ft national flag, arguably the tallest ever and a tour of the Mallam ALU Integrated Agro-Allied Farm in Birnin Kudu.
Of this available land, 35,000 hectares has already been allocated to different companies involved in the development of the State's complex for agriculture. The Governor cited the ALU Integrated Agro-Allied Farm as one of the shining successes of the program.
Appraising the scheme, Nairametrics adds that, "The value of agriculture import recorded in the fourth quarter of 2020 stood at N532.4 billion in contrast with the export value which ended the quarter at N55.77 billion.
"… the value of imported agricultural goods rose by 5.75% to N532.39 billion in Q4, 2020 from N503.4 billion in Q3, 2020.
"On the other hand, the value of exported agricultural goods dropped to N55.77 billion in Q4, 2020 from N60.63 billion in Q3, 2020. This represents an 8% drop."
The FG has always reiterated its interest on making agriculture viable in the country. State governments are to key into this initiative to provide incentives to players in the agribusiness value chain so as to improve IGR.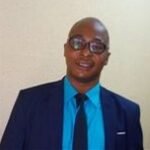 Azuka Edokobi is a Writer , a Farmer, a Supply Chain Expert and an Entrepreneur