NNPC Limited has released a press statement on fuel price adjustment hours after its Mega fuel stations started selling fuel above N500.00.
Earlier on Wednesday, Investogist reported that NNPC fuel stations in Port Harcourt and Yenagoa were selling fuel at N511 and N515 per liter respectively.
In the press statement signed by Garba Deen Muhammad, the Chief Corporate Communications Officer and released on its Twitter handle, NNPC stated that it wished to inform its customer that it has adjusted pump prices of Premium Motor Spirit (PMS), commonly referred to as Fuel, across its retail outlets, in line with current market realities.
The statement went further to state that prices will continue to fluctuate to reflect market dynamics, and assured customers' that NNPC Limited is committed to ensuring a ceaseless supply of products.
NNPC in its statement did not indicate the current prices of fuel at its retail outlets. A table circulating online showed new pump prices as per 31st May, 2023 ranging from N488 in the city of Lagos, which is the lowest to N557 in Maidugiri and Damaturu which is the highest.
The table showed that prices in Abuja, Enugu, Port Harcourt, Ibadan, and Kaduna to be N537, N520, N500, and N540 respectively.
PRESS STATEMENT

ADJUSTMENT IN PUMP PRICE OF PMS

NNPC Limited wishes to inform our esteemed customers that we have adjusted our pump prices of PMS across our retail outlets, in line with current market realities.

As we strive to provide you with the quality service for which we… pic.twitter.com/sL0tePldqg

— NNPC Limited (@nnpclimited) May 31, 2023
The prices of fuel had skyrocketed in Nigeria after President Tinubu said that "subsidy is gone."
Tinubu had on Monday during his inaugural speech declared that "The fuel subsidy is gone," saying the 2023 budget made no provision for fuel subsidy, so further payment was no longer justifiable.
Immediately after the statement, filling stations were shut across the country, and many of those still selling fuel, hiked their prices.
Few hours later, transport operators that were on the road for business hiked the fares between 50 and 100 per cent over fear of impending scarcity.
The House of Representatives, Vice-President Shettima and the NNPC all backed the President's statement on subsidy removal.
The past administration of Muhammadu Buhari had in January 2022 proposed an 18 months extension to National Assembly for the implementation of the Petroleum Industry Act (PIA) which stipulates the removal of subsidy, thus setting the June 2023 as the last month of subsidy payment.
In The 2023 budget, subsidy was provided for up to June 2023. Nigeria's controversial petrol subsidy policy which has gulped trillions of naira in recent years, is expected to consume N3.6 trillion in the first half of 2023.
The organized labour has consistently opposed the removal of subsidy without local refining of products.
The Dangote refinery commissioned earlier in the month by former President Buhari, is expected to begin production in July, and will ensure reliable supply of products.
The impact of the Dangote refinery on prices is unclear, though experts say the price will not markedly reduce.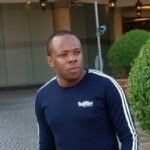 Nnamdi Maduakor is a Writer, Investor and Entrepreneur