Caverton Offshore Support Group Plc has disclosed its asset base rose from N65.8bn in 2019 to N67.5bn in the 2020 financial year.
This was announced at its 12th Annual General Meeting on Thursday in Lagos.
There was an 8% drop in revenue from N34.98bn in 2019 to N32.2bn in 2020. Pretax profit also decreased from N7.24bn in 2019 to N1.26bn in 2020 amounting to an 83% drop. PBT equally dropped from N4.38bn in 2019 to N1.18bn in 2020 amounting to 73% decrease.
Mr. Makanjuola Aderemi, Group Chairman, Caverton Group, attributed the figures to the incessant halts in the aviation industry as a result of the COVID-19 pandemic.
According to him, "Like other business operations in Nigeria, our company had to battle with the lockdowns and travel restrictions due to the COVID-19 pandemic which resulted in exceptionally low business activities during the year, thus affected our operating bottom-line."
The group witnessed a significant drop in its EPS (earnings per share) from 129 kobo in 2019 to 36 kobo in 2020 from which it paid out 10kobo as dividend amounting to 28%
The Chairman continued, "In view of our policy to grow shareholders' value and returns, despite the impact of the COVID-19 pandemic on the group's overall performance, the Board of Directors of your company is pleased to recommend for your approval of a dividend of 10k per 50k ordinary share in respect of the 2020 financial year."
He was, however, reappointed Chairman of Berger Paints' Board as unanimously decided by its shareholders. Two other directors, Bashiru Bakare and Mallam Bello Gwandu also retained their positions on the group's Board. Ernst and Young were dropped as the company's new external auditors and replaced by PricewaterhouseCoopers.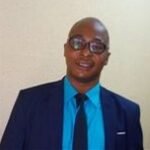 Azuka Edokobi is a Writer , a Farmer, a Supply Chain Expert and an Entrepreneur