New Zealand Prime Minister Jacinda Ardern announced Thursday that she will be stepping down next month and will not seek reelection. Her resignation takes effect February 7th.
Ardern, 42, made the shocking announcement at her Labor party's annual caucus meeting Thursday, saying she "no longer had enough in the tank" to do the job.
"I'm leaving, because with such a privileged role comes responsibility," she said. "The responsibility to know when you are the right person to lead and also when you are not," she said.
"I know what this job takes. And I know that I no longer have enough in the tank to do it justice. It's that simple."
"Have I given all I have to put us in the best possible position? I have. And I know that hand on heart."
Ardern explained that her decision to resign was after a period of reflection, saying it was for personal reasons. She also emphasized she was "not leaving because it was hard."
"Had that been the case I probably would have departed two months into the job," she said.
Read also: Key takeaways from Rabiu Kwankwaso's Chatham House
She said she would now be able to take her four-year-old daughter, Neve, to school and making her breakfast, adding that she is looking forward to enjoying a cup of tea in bed that her fiancé, Clarke Gayford, would make her and finally being able to get married.
Addressing her fiancé, who sat in the front row of the press conference, she said: "Let's finally get married." They got engaged in 2019.
Ardern became New Zealand prime minister in 2017, the country's youngest-ever leader.
She led New Zealand through a period of major incidents, including the COVID-19 pandemic and an attack on two mosques in Christchurch in which 51 people were killed. During the pandemic, she imposed some of the strictest lockdown rules in the world.
In August 2021, the country was put on lockdown for at least three days after a single case of the coronavirus was found in one community.
Not without controversy
In December, Ardern was caught on a hot mic calling opposition leader David Seymour an "arrogant p—-" during an exchange in which Seymour asked if Ardern could "give an example of her making a mistake, apologizing for it properly and fixing it," The Guardian reported.
Ardern replied by acknowledging the difficulties of her government's "managed isolation" plan for COVID-19, but she told her deputy, Grant Robertson, that Seymour was "such an arrogant p—-" as she sat down — the moment was caught by the microphones.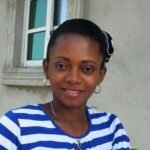 Ifunanya Ikueze is an Engineer, Safety Professional, Writer, Investor, Entrepreneur and Educator.