The Board of Prestige Assurance Assurance Plc (NGX: PRESTIGE) has recommended the payment of dividend for 2021 financial year.
The dividend recommendation is amongst the resolutions passed at a meeting of the Company's Board of Directors held on Friday March 11, 2022.
The Shareholders of the Insurer will either approve or decline the dividend at its Annual General Meeting. The proposed dividend is also subject to National Insurance Commission's (NAICOM) approval of the 2021 Audited Financial Statements.
Also read; List of Dividends announced in 2022, qualification and payment dates
The other two resolutions passed at the Board meeting are;
That the Audited Financial Statements for the year ended 0n 31st December 2021 be and are hereby approved.
In view of the recommendation by the Board, the Directors and other insiders be and is hereby reminded that the closed period earlier announced is still in force until 24 hours after the 2021 AFS for the year ended has been submitted to the NGX.
About the Company
Prestige Assurance Plc was incorporated on 6 January 1970. The Company is a subsidiary of New India Assurance Limited which was established on 18 August 1918.
Its registered office is located at 19, Ligali Ayorinde Street, Victoria Island, Lagos, Nigeria. The Company is regulated by the National Insurance Commission of Nigeria (NAICOM).
The Company is licensed to carry out non-life insurance business. The Company provides cover in all classes of insurance, basically non-life treaty and facultative insurance, backed by reinsurer in the London and African reinsurance markets. The products and services by the Company cut across general accident, energy, fire, marine, workers compensation, terrorism and bond.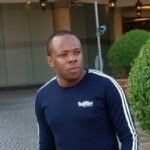 Nnamdi Maduakor is a Writer, Investor and Entrepreneur