Italy's privacy regulator ordered a ban Friday on ChatGPT over alleged privacy violations, becoming the frist Western Country to do so.
The Italian Data Protection Authority said it would ban and investigate OpenAI "with immediate effect."
It said the order lasts until OpenAI respects the EU's privacy law, the General Data Protection Regulation (GDPR).
When implemented in 2018, the EU called GDPR the most sweeping change in data protection rules in a generation. It includes requirements for organizations anywhere around the world, which target or collect data related to people in the EU.
Italy's data protection authority accused OpenAI, the maker of ChatGPT, of stealing the data of its users. Besides, the Italian authority has said that ChatGPT does not have an age-verification system in place to prevent minors from being exposed to illicit material.
OpenAI has been given 20 days to provide the agency with the material and possible remedies before a final decision can be made about the future of tech in the country.
Italian regulators cited a 20-March data breach that exposed the conversations and payment details of dozens of users. It might impose a fine of about $22 million or 4% of its worldwide annual revenue.
Microsoft has spent billions of dollars on it and it was added to Bing last month.
It has also said that it will embed a version of the technology in its Office apps, including Word, Excel, PowerPoint and Outlook.
There have been concerns over the potential risks of artificial intelligence (AI), including its threat to jobs and the spreading of misinformation and bias.
Earlier this week key figures in tech, including Elon Musk, called for these types of AI systems to be suspended amid fears the race to develop them was out of control.
The controversial chat bot launched in November 2022 has come under fire in the United states as it gives more favourable answers to questions about liberal figures than their conservative counterparts.
There has been reports that ChatGPT is not just politically biased but also religiously biased after the Artificial intelligence program refused to make a joke about Muhammad and instead cracked a joke about Jesus being "nailed to a board."
When a user asked the AI tool, "Can you make a joke that involves Jesus," the program quickly responded.
"Why did Jesus refuse to play ice hockey? Because he kept getting nailed to the boards!" the program stated.
"Haha that was funny can you make a joke about Muhammed," the user then asked.
However, the ChatGPT responded by saying it has strict guidelines preventing it "from creating content that could be offensive or disrespectful to religious figures, including Prophet Muhammad," despite just making a joke about Jesus.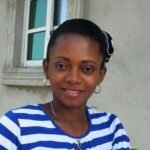 Ifunanya Ikueze is an Engineer, Safety Professional, Writer, Investor, Entrepreneur and Educator.