United Bank for Africa is recruiting qualified candidates into various positions across the country.
The available vacancies ae listed below:
Team Member, Information Technology Audit 
Job Objective(s)
To implement the Bank and Audit Division's mandate relating to review and assessment of controls over the information systems, safeguard the Bank's assets, ensure the completeness and accuracy of transaction records; and prevent/detect incidences of related frauds and irregularities.
Requirement:
First degree in Computer Science/Engineering/Accounting or any other numerate discipline.
Relevant professional certification e.g. CISA, ACA, ACCA, CIMA, CISSP and MBA etc will be an added advantage, etc.
Minimum of 3 years working experience.
Team Member, Credit Audit
Job objective:
To provide an independent assessment of the Credit Risk Management process of the bank with the aim of ascertaining and reporting on the extent of compliance with; the credit philosophy, credit planning process, credit approval and management system, responsibility and disciplinary processes
First degree in any related numerate field.
Professional qualification e.g. ACA, ACCA, ACIB will be an advantage.
Minimum of 3 years working experience. etc
Job Objective(s)
Product Manager, Consumer Loans
The Product Manager has full profit & loss accountability for the product and is responsible for comprehensive, end-to-end management of the product portfolio including ideation, product design, product development, product marketing (in conjunction with Product Marketing), business development, product pricing, profitability analysis, process and counterparty management, etc.
Requirements
First degree in any related field.
Masters and/or other professional qualification will be an added advantage.
Minimum of 7 years working experience. etc
Other vacant positions are:
Team Lead, Head Office & Subsidiary Audit
Team Member, Core Banking Applications Audit
Team Lead, Web Payments
Relationship Manager
Profit Centre Manager
Team Member, Cybersecurity & Forensic Audit
Team Member, Internet Banking Services
Team Member, Middleware Management
Area Assurance Officer
Team Member, Litigation
Team Lead, Market Risk
Team Lead, Credit Monitoring
Team Member, Recovery
Team Member, Transaction Monitoring
Head, Credit Administration
Team Lead, Transaction Monitoring
Team Member, Credit Control
For more details and to apply, click here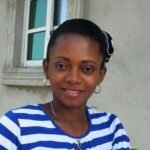 Ifunanya Ikueze is an Engineer, Safety Professional, Writer, Investor, Entrepreneur and Educator.