Enugu Electricity Distribution Company Plc (EEDC) is recruiting qualified AMI Analyst for its Corporate Headquarters in Enugu State.
Here is the job details as published by EEDC
JOB TITLE: AMI ANALYST
Location: EEDC Corporate Headquarters, Enugu
Department: 1CT
Vacancy: One (1)
JOB DESCRIPTION
Configuration and integration of smart electricity meters into AMI headend system.
Maintains quality data upload into the AMI database and ensures high availability of the AMI system.
Monitoring and detection of meter data anomalies on the AMI and ensuring data quality and accuracy
On-demand analysis of load profile data of installed Distribution Transformer Meters and escalate identified power quality anomalies to the Technical Department for maintenance and power grid improvement.
Report any fraud event captured by the AMI System on installed Meters to Asset and Revenue Protection department for proper investigation and monitoring
Developing technical solutions and/or performing configuration changes to meet ongoing requirements, then preparing specifications for approved changes associated with the AMIHES, AMI network, Meter Data Management System (MDMS) web services, and other applicable environments within Smart Metering.
Technical enhancements and implementations in the AMI HES and AMI network in Smart Metering to meet requirements (eg system performance, availability, recoverability, compliance).
Providing technical assistance with managing operations of many aspects of the AMI network system operations and compliance from architectural planning to daily operations and support.
CANDIDATE PROFILE
Bachelor's Degree in Engineering, Computer Science, or a related field
3 years directly related and progressive electric engineering, AMI Technologies, Operational Technologies, or IT experience.
Broad knowledge of network management systems including reporting (i.e., utilization, capacity, availability) and tools.
Network functionality and tools including SSH, traceroute, ping. understanding of DHCP, VPN technologies, firewall concepts, and architecture.
AMI Head-end Systems and/or related metering systems
Technical hardware architecture
Demonstrated track record of learning new technologies and systems, building cross-functional relationships with key stakeholders, and solving complex technical issues required
Proficiency in MS Office Suite and other business analytical tools required
Ability to maintain the integrity of data during extraction, storage, manipulation, and processing required
The duly selected person will be offered a suitable grade/scale matching skill sets, experience, and overall competencies.
Application opening date: January 5, 2023
Application dosing date: January 10, 2023
Method of application:
Interested and qualified applicants should click on the link below to apply
Note: Only shortlisted applicants will be contacted. The HR Department reserves the right not to provide status updates on all applicants, but all successful applicants will be communicated after the completion of the selection process.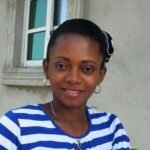 Ifunanya Ikueze is an Engineer, Safety Professional, Writer, Investor, Entrepreneur and Educator.