Trading on the floor of the Nigerian Exchange started on a positive note this week, with shares of United Capital Plc and Africa Prudential Plc soaring on Monday.
The NGX benchmark Index, the All-Share Index (ASI) advanced by 0.20% from 47,140.48 points to 47,233.91 points.
The market capitalization also rose by the same percentage points, adding N50.35 billion to settle at N25.45 trillion at the end of trading.
The Share price of United Capital Plc continued to rise, gaining another 10.00% following the Company Board's declaration on N1.50 dividend per ordinary share.
The share price of Africa Prudential Plc also rose by the maximum percentage possible, as Investors pile in on the stock, with an expectation that it will follow United Capital's dividend route.
Activity Level
The activity level waned on Monday, as both volume and value of traded shares decreased.
421.45 million units of shares valued at N4.22 billion was traded in 5,961 deals. While the volume of shares traded decreased by 0.76%, the value of traded shares decreased by 35.30%.
ZENITHBANK, MTNN and UCAP Shares were the most traded by volume with 99.25mn, 46.32mn, and 31.57mn shares respectively.
Shares of ZENITHBANK, MTNN and UCAP were the top three most traded shares by value. Shares worth N1.24bn, N454.49mn, and 416.79mn of ZENITHBANK, MTNN and UCAP respectively were exchanged.
Performance of Indices under our watch
The performance of the five indices under our watch are as below;
Banking Index: 0.66% (453.08 Points)
Industrial Goods Index: 0.01% (2131.48 Points)
Consumer Goods Index: 0.37% (594.78 Points)
Oil & Gas Index: 0.00% (409.32 Points)
Insurance Index: 0.22% (188.22 Points)
The Year-to-Date performance of the All-Share Index increased to +11.22% following Monday's loses.
Investor Sentiment
Investors sentiment as measured by market breadth (advance/decline ratio) remains strong at 1.8x, as 31 stocks gained while 17 stocks lost.
Top Gainers:
RTBRISCOE gained 10.00% to close at N0.66
UCAP gained 10.00% to close at N13.20
AFRIPRUD gained 9.56% to close at N7.45
ACADEMY gained 9.50% to close at N1.96
CHAMPION gained 8.78% to close at N2.23
Top Losers:
JULI lost 9.76% to close at N0.74
MULTIVERSE lost 8.00% to close at N0.23
MBENEFIT lost 7.14% to close at N0.26
FLOURMILL lost 4.56% to close at N33.50
HONYFLOUR lost 4.23% to close at N3.85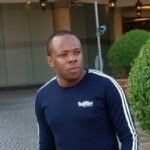 Nnamdi Maduakor is a Writer, Investor and Entrepreneur