(Greenwich Merchant Bank): The Nigerian equities market closed positive as the NGX-ASI gained 0.28% to settle at 50,722.33 points while market capitalisation also appreciated by 0.30% to close at NGN27,358.00 billion. BUAFOODS (7.28%), FLOURMILL (3.23%), GTCO (0.49%) and FBNH (0.46%) contributed to the overall market growth witnessed today. Therefore, the Year-to-Date now stands at 18.74%.
Market activities recorded bullish sentiments as volume and value traded increased by 14.08% (148.81 million units) and 18.65% (NGN1,925.41 million) respectively. HONYFLOUR had the highest volume traded while GTCO had the highest market turnover. Market breadth remains positive at 1.91x with twenty-one (21) gainers and eleven (11) decliners.
Sectoral performance was broadly positive as 4 out of 5 sectors recorded growth. Banking sector (0.06%), Consumer Goods sector (1.52%), Oil & Gas sector (0.37%) and Industrial sector (0.36%) gained while Insurance sector (0.41%) closed as the sole loser.

Fixed Income Market
In the OMO market, activities were recorded at all ends of the curve as average yields hedged higher by 9bps to settle at 10.74% from 9.83% recorded yesterday. However, the 2-MAY-23 instrument recorded the highest activity with an increase of 3.42%. In the NT-Bills market, out of 9
listed instruments only one instrument (9-MAR-23) recorded an activity with an increase of 5.06% hence average yield declined by 20bps to rest at 7.49% from 7.69%.
Similarly, in the bond market quiet momentum was witnessed as the 17- MAR-27 instrument recorded the only activity with a decline of 1bp therefore, average yield increased by 13bps to settle at 12.66% from 12.54%.
System liquidity recovered from its previous negative balance of NGN19.58 billion to close at NGN74.93 billion. Consequently, open-buy-back declined by 20bps to rest at 14.50% from 14.70% while the overnight rate stood steady at 15.00%.
The Naira in the I&E window remained constant at NGN428.13/USD by the end of the day.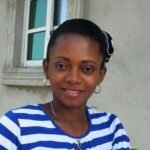 Ifunanya Ikueze is an Engineer, Safety Professional, Writer, Investor, Entrepreneur and Educator.