(Greenwich Merchant Bank): The Nigerian equities market witnessed a decline of 0.29% as the NGX-ASI and Market Capitalization closed at 49,546.38 points and NGN26,723.72 billion respectively. OKOMUOIL (9.96%), ACCESSCORP (1.76%), MTNN (0.5%) and STANBIC (0.36%) contributed to the overall market loss.
Consequently, Year-to-Date stands at 15.99%. Market activities recorded mixed sentiment as volume traded increased by 14.13% to close as 146.99 million units while market turnover decreased by 35.75% to settle at NGN2,649.99 million respectively. FBNH had the highest volume traded while MTNN had the most value traded.
Market breadth was bearish at 0.5x, owing to twelve (12) gainers and twenty-four (24) losers. Performance across all sectors was broadly bearish as 4 out of 5 sectors declined. Consumer Goods sector (0.33%), Oil & Gas sector (0.10%), Industrial sector (0.51%) and Insurance Sector (1.14%) closed negative while Banking sector (0.18%) settled as the sole gainer.

Fixed Income Market
Quiet momentum was recorded in the bonds market as activities were recorded majorly at the long end of the curve. Consequently, average yields increased by 9bps to settle at 13.00% from 12.91%. The 27-MAR50 recorded the highest movement with an increase of 35bps.
In the NT-Bills market activities were recorded at all ends of the curve with 9-MAR-23 recording the highest movement of 59bps. Thus, average yield increased by 29bps to settle at 8.07% from 7.78% recorded the previous
day. However, in the OMO market yields declined by 64bps with 2-MAY-23 recording the highest yield movement with 1.15%.
System liquidity closed negative NGN144.03billion which is 4.29% higher than the previous day negative balance of NGN15.04billion. However, both Open Buy Back and Overnight rate stood still at 15% from 14.67% and 15% respectively.
At the importers and Exporters Window, Naira stood still to close at NGN429.38/USD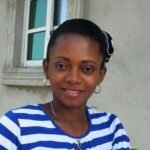 Ifunanya Ikueze is an Engineer, Safety Professional, Writer, Investor, Entrepreneur and Educator.