The Supreme Court will today, May 26, 2023 deliver judgment in a suit seeking to disqualify Bola Tinubu and Kashim Shettima as presidential and vice-presidential candidates of the All Progressives Congress (APC), respectively.
The suit filed by the Peoples Democratic Party (PDP) on July 28, 2022, claimed that Shettima's nomination as Tinubu's running mate was in breach of the provisions of sections 29(1), 33, 35, and 84(1)(2) of the Electoral Act 2022.
A five-member panel of Justices of the apex court, led by Justice John Okoro, on Monday fixed the date after all the parties involved adopted and argued their briefs in the matter.
PDP is arguing that Shettima's nomination to contest the position of Vice-President and Borno Central Senatorial District seat at the same time contravened the law. The party sought an order disqualifying the APC, Tinubu, and Shettima from contesting the presidential election, as well as an order nullifying their candidacies.
APC's counsel, Mr Babatunde Ogala (SAN) asked the court to strike out the case since the 180 days stipulated by law to hear the case had elapsed.
Similarly, counsel for Independent National Electoral Commission (INEC), Mr Adebiyi Adetosoye asked that the case be dismissed, with heavy costs awarded against the appellant.
Before arriving at the Supreme Court, the suit was dismissed by Justice Inyang Ekwo of the Federal High Court on the grounds that the PDP lacked the locus standi to institute the suit.
PDP appealed the judgment, but a three-member panel of the Court of Appeal led by Justice James Abundaga held that the PDP failed to establish that it had locus standi to institute the case.
Abundaga, agreed with the submissions of lawyers to the respondents, that the PDP was a busy body, who dabbled into issues that were internal affairs of the APC,
"The appellant, having failed to disclose its locus standi, this appeal fails and it is hereby dismissed," the Appeal Court held.
Justice Abundaga also awarded N5 million cost against the counsel for the appellant, J. O. Olotu.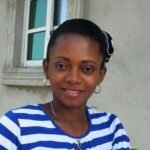 Ifunanya Ikueze is an Engineer, Safety Professional, Writer, Investor, Entrepreneur and Educator.