Belgium is attempting to address shortage of workers in its essential sectors by hiring foreign workers.
The country is located in the west of Europe. It is bordered to the north by the Netherlands, to the east by Germany and the Grand Duchy of Luxembourg and to the south and the west by France.
Belgium is the third EU country with the longest list of job vacancies.
Here is the list of sectors with high demand jobs in Belgium:
Construction
Finance and banking
Hospitality
Industry and production
IT
Medicine
Retail
Services
Transport and logistics
Each region in Belgium –Brussels, Wallonia, and Flanders has its own list of most needed professions for which foreign workers can apply.
Belgium's capital, Brussels has the fastest growing population. It is also the main for employment in the country.
Accounting, consulting and management: accountant, business management and organization consultant, tax advisor, economist, expert accountant, lawyer, quality control and method manager, and project manager,
Administrative: commercial services agent, human resources management assistant, director/administrative officer, director/head of human resources management, recruitment and selection director/manager, administrative employee, employee social laws and wages, accounting department employee, specialized legal services employee, office manager, commercial secretary, executive secretary, medical secretary, and telephone operator – secretary
Catering industry: barman, chef, party leader, head waiter, qualified kitchen clerk, cook, cook catering service, employee at the day reception (hotels), restaurant waiter, waitress, restaurant manager, and butler
Communication: assistant of communication, communications director/head, public relations specialist, and translator
Construction: architect, maintenance heating engineer , specializing in burner regulation, works supervisor, roofer – roofing zinc worker, architectural/building draftsman, public works, building electrician, architect engineer, road worker, worker specialized in construction: building renovation, plumber and construction technician (any specialty)
Education and training: training coordinator, language trainer-instructor, maternal teacher, primary teacher, special Dutch teacher, 1st and 2nd-degree secondary school teacher, 2nd, 3rd, and 4th-grade secondary school teacher
Finance and insurance: advisor in banking and insurance products, finance director/head
Food: boucher, boulanger, baker, and pastry chef
Health and social work: nursing assistant, health assistant (patent), cultural/artistic animator, social worker, assistant social, childcare assistant (certificate), head educator or group leader educator, professional integration or guidance counselor, dentist, dietitian, director/social sector manager, class 1 educator, occupational therapist, bachelor/hospital graduate nurse
insurance company employee, and claims manager
Logistic transport: Taxi driver (permit b and medical selection), Truck driver license c, HGV driver's license, Warehouse and platform manager.
Trade and sales support: marketing assistant / market analyst, sales representative (b2c), service delegate (b2b), technical delegate (b2b), trading house manager, inbound call center operator, purchasing manager, call center manager, international trade manager (import/export), sales manager, marketing manager, outbound telemarketer/call center, seller of tools, do-it-yourself articles, home and household goods seller, and wholesale seller, among others.
Wallonia
The region has a  list professions jobs available for foreign workers. The list is valid from October 1, 2022 to September 30, 2023. It is as follows:
Accountants
Automotive Maintenance and Diagnostic Technician (MDA)
Boning cutter, boucher, and carpenter
Boulanger
Business Services Sales Representative
Ceiling light, Charpentier, and roofer and shell and roof insulator
Chemical industries manufacturing operator
Coach driver and truck driver
construction draftsman, construction design office technician, and site manager
Construction team leader, logistics manager and warehouse supervisor
Cooks and chef
Credit analyst
Customs declarant and sheet metal worker
Earth-moving machinery driver, driver of construction machinery and road maintenance, and tower crane driver
Electrician installer, security system installer, and sanitary and heating fitter
Fountain worker, Air conditioning/ventilation fitter, refrigeration fitter, glazier and tiler
General care nurse and specialized care nurse, medical imaging technologist, medical laboratory technologist, and speech therapist
Head of Industrial and logistics management and production manager
Heavy duty mechanic and versatile mechanic
Industrial installation, maintenance technician, Automation technician, heating maintenance and operation technician, refrigeration technician, and electronic maintenance technician
industrial maintenance electrician and industrial maintenance electromechanics
industrial maintenance mechanic, civil engineering mechanic, and agricultural mechanic and technical works
IT Developer
Machining Systems Technician (metal), welder, industrial pipe fitter
Manager of transport operations and logistics services (dispatcher road transport of goods)
Pilot of installations in the food industry
Production Planner (Planning Officer), and production technician for (process) industries
Responsible commercial
Road worker, pipelayer, formworker, and mason
Slaughterer (meat processing)
Teacher, within the limits of the functions of the list of functions in shortage in education, established by the French Community"
Technical sales associate, and industrial maintenance manager
Textile product manufacturing machine operator
Tôlier and bodywork
Flanders
The region also releases list high-demand jobs in its effort to tackle workers shortage in several sectors. The latest list, released on April 1, 2023 is valid for two years. The list includes the following professions:
Accountant – tax consultant
Cleaner at people's house
Construction
Industrial electrical installer
Maintenance Mechanic
Nurse
Site leader
Technician industrial installations
Tractor-trailer driver
Workersin fruit cultivation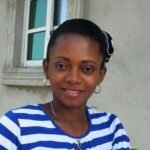 Ifunanya Ikueze is an Engineer, Safety Professional, Writer, Investor, Entrepreneur and Educator.