The leadership of the Labour Party has denounced the purported suspension of the party's national Chairman, Julius Abure by the executive members of his ward in Edo state.
In a statement signed its National Secretary of the party, Mallam Farouk Umar, LP said said the allegations made agains Abure are untrue and concocted.
LP said that only the National Convention that can suspend the national chairman and this must be through a convention called for the purpose of the suspension.
The statement reads "The attention of the Leadership of the Labour Party was drawn to the Press Conference held today Friday, 31st March 2023 by some unknown faces assembled in one room in Abuja wherein they pronounced a suspension on our National Chairman, Barrister Julius
Abure.
"They also made some spurious allegations against him which is untrue and concocted by the sponsors of the Press Conference. We however deemed it fit to make some responses.
"Again, our Party Constitution is clear on who can suspend and who cannot suspend the National Chairman. They should go and read the party constitution which very clear and unambiguous. It is only the National Convention that can suspend the National chairman of the Labour Party. It also must be through such a convention called for the purpose of the suspension of the National Chairman.
"We think that the sudden suspension was an after thought of some opposition parties purely to distract the leadership of the Labour Party at this time.
"There is no reasonable party member at this point in time who will be thinking of such thing when we are pursuing our presIdental mandate in the court and all other mandates including the governorship. Senate and House of Representatives that were brazenly stolen.
"Who Will be contemplating the suspension of any national party official at this
point in time."
"It is on record that for the first time in the history of the party, the Abure led leadership has succeeded to change the political narratives in the country.
"A party from the blues competing with the top two political parties and in the process, winning eight Senate and 34 House of Representatives as well as numerous House of Assembly Seats. We also won a governorship seat while we are in court to retrieve other mandates including the presidency.
"This is certainly not a matter that should be given serious attention by the media. We ordinarily should be talking to our lawyers by now but the fact that you are dealing with faceless individuals who are obviously been sponsored.
"We are also calling on Nigerians to distance themselves from politicians who take pleasure in maligning political leaders, especially, politicians who are afraid of the rising profile of our National Chairman, Julius Abure."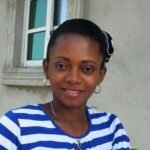 Ifunanya Ikueze is an Engineer, Safety Professional, Writer, Investor, Entrepreneur and Educator.