South Africa's president Cyril Ramaphosa has blamed NATO for the increased instability in eastern Europe that eventually led to Russia's invasion of Ukraine.
"The war could have been avoided if NATO had heeded the warnings from amongst its own leaders and officials over the years that its eastward expansion will lead to greater, not less instability in the region," Ramaphosa stated during a session in the South African parliament on Friday.
Ramaphosa however said that the use of force or violation of internal laws cannot be condoned. He said, "While it is important to articulate the various causes of the conflict and advocate for peacebuilding measures, we cannot, however, condone the use of force or violations of international laws."
He said that South Africa wants to focus on the positive outcome of the negotiations between Russia and Ukraine.
He added that last week South Africa had been asked to mediate in the conflict and that he had told Putin the conflict has to be settled through negotiations.
Russian President Vladimir Putin on Thursday, February 24, ordered military action in Ukraine in a televised address on Russian TV.
Russia had said that Ukrainian membership of the NATO, a U.S.-led Atlantic military alliance was unacceptable.
"Russia cannot feel safe, develop, and exist with a constant threat emanating from the territory of modern Ukraine," Putin said. "All responsibility for bloodshed will be on the conscience of the ruling regime in Ukraine."
780 civilians have been killed in the war as of March 16, 2022, including 58 children and I,252 civilians have been injured including 68 children, according to Statista. Properties worth billions of dollars were destroyed. The United Nations estimates that three million people have fled Ukraine.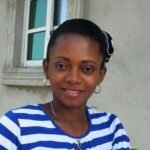 Ifunanya Ikueze is an Engineer, Safety Professional, Writer, Investor, Entrepreneur and Educator.