On Thursday, the Russian currency, the ruble strengthened against the US dollar and euro for the sixth consecutive day.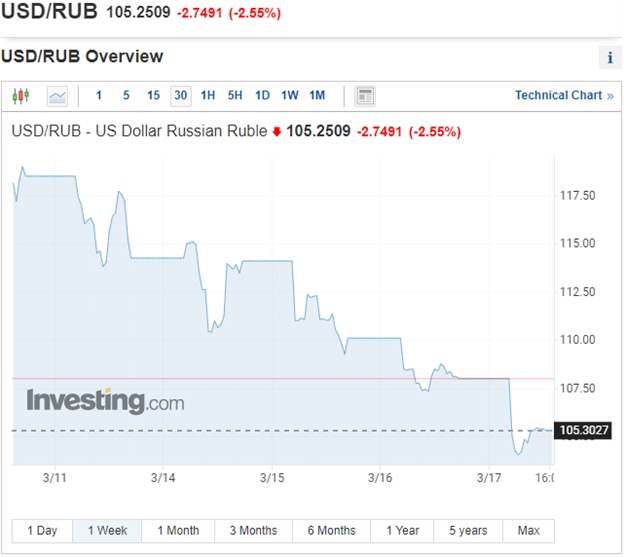 Source: Investing.com
The currency had plunged to historic lows as sanctions were imposed on Russian following the invasion of Ukraine. As sanctions hit the Russian economy, it dropped to 132 rubles per dollar and 147 rubles per euro on March 7. In mid-February, it was exchanging around 75 rubles per dollar and 85 rubles per euro.
According to a report by Russia Today, at the  opening of trading on the morning of March 17, the Russian currency rose by 2.77% against the greenback, to 105 rubles per dollar. It also gained 1.83% against the EU's currency, trading at 115.5 rubles per euro.
The Russian Government had introduced a set of measures to stabilize the exchange. The Central Bank of Russian Federation raised key interest rate to a record 20% per annum to stop capital outflows from the banking system, withdrawal of dollars from accounts has been strictly limited, and restrictions on cross-border capital movements were introduced over the past month.
Bank of Russia Governor Elvira Nabiullina will make a statement on 18 March at 15:00 following Board of Directors' monetary policy meeting.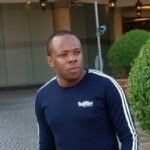 Nnamdi Maduakor is a Writer, Investor and Entrepreneur