The Federal Government of Nigeria on Wednesday confirmed that it increased electricity tariff last month after a minor review.
The Chairman of Nigerian Electricity Regulatory Commission (NERC), Mr. Sanusi Garba made the confirmation while speaking to journalists in Abuja.
The admission of the power tariff hike by the FG comes amid crisis in the country's energy sector with national grid collapsing twice in 36 hours, coupled with long queues in filling stations due to fuel scarcity.
Late last year, FG had said that it would not implement electricity tariff increase until it has concluded negotiations with labour unions in the country.
The Nigerian Electricity Regulatory Commission said that power subsidy amounting to N600 billion during a certain year has been dropped by the FG.
Garba said that electricity subsidy was a policy of the Federal government that had to be stopped. He added that rates are adjusted every six months to "take care of the foreign exchange component of cost and also inflation."
He said, "The role of the commission is to make a determination of the rates that consumers should pay. So we strike a balance between consumers and investors.
"Now subsidy is a policy issue determined by the government. The government will decide that the rates calculated or agreed by the regulator may at this time not be passed on to consumers. It has happened many times.
"In the past four, five years the level of subsidy has gradually been reduced, because you cannot run the electricity market on life support and say that investors cannot get their return on investment until government steps in to provide the required funding."
"So that policy decision (stopping electricity subsidy) is as announced by the Minister of Finance. The subsidies have been, at one time as high as N600bn a year, and gradually coming down to about N30bn or so this year."
"What happened on February 1, 2022, is a minor review of tariff. It is very clear on our website that every six months we will adjust rates to take care of the foreign exchange component of cost and also inflation," he stated.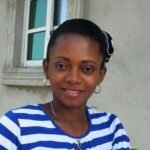 Ifunanya Ikueze is an Engineer, Safety Professional, Writer, Investor, Entrepreneur and Educator.