The cost of Nigeria's controversial petroleum subsidy has risen by 1,452% from N257 billion to N4 trillion between 2006 and 2022, BudgIT Nigeria.
Nigeria will spend more on petroleum subsidy in 2022 than it has spent in the past 10 years, according to the report released by BudgIT Nigeria on Tuesday. It cost Nigeria a cumulative sum of N8.94 trillion to subsidize petrol between 2006 and 2015.
It will cost Nigeria an estimated N4tn to subsidize the price of petrol in 2022. To put this cost in proper context, the cumulative budget size of all 36 states is N9.65tn, The total revenue realised in 2020 by the Nigerian National Petroleum Corporation (NNPC) Group, including all its subsidiaries, is N4.6 trillion, BudgIT said.
From January through April this year, Nigeria's total revenue stood at N1.63 trillion.
Read more: Nigeria's debt service cost overtakes revenue by more than N300bn
Nigeria introduced Petroleum Subsidy when the energy crises in the 1970s drove the crude oil per barrel from $3 to $12. However, sustaining the petroleum subsidy program has come at a huge cost to the Nigerian State and is currently unsustainable.
The issue of petroleum subsidy has been controversial. Many Nigerians believe that the it end however there is also a general perception that the money from the removal of subsidy will not be properly utilised by the government for projects that will impact a common man in Nigeria.
In September 2020, President Muhammadu Buhari in Abuja while speaking at the First Year Ministerial Performance Review Retreat at the State House Conference Centre said that, there is no provision for fuel subsidy in the revised 2020 budget.
"There is no provision for fuel subsidy in the revised 2020 budget, simply because we are not able to afford it, if reasonable provisions must be made for health, education and other social services. We now simply have no choice," he said at the time.
Read more: Buhari says there is no provision for fuel subsidy in the revised 2020 budget
However, in yet another twist to the subsidy story in Nigeria, the Federal Government in January this year said it has suspended the planned petrol subsidy removal.
The Minister of Finance, Budget and National Planning, Zainab Ahmed disclosed this on Monday in Abuja at a meeting convened by the Senate President, Ahmad Lawan at the National Assembly.
BudgIT said that the smuggling of PMS has been a significant driver of the increase in Nigeria's petroleum subsidy cost. It added that Nigeria's daily consumption has continued to soar without evidence to back the surge.
"Nigeria's reported daily consumption of PMS has grown astronomically in the last 7 years with very little empirical evidence to back it up. Nigeria's average daily consumption has increased from 20.52 million litres in 2015 to 40.74 million litres in 2020 and 50.49 million litres in 2021. In the first 3 months of 2022, the country recorded an average daily consumption of  64.14 million litres."
In it's conclusion and recommendation BudgIT wrote, "Considering the current cost of petroleum subsidy to Nigeria, its removal is an imminent reality; nevertheless, a couple of things need to be in place for the removal of subsidy to gain public acceptance.
"The government recently deployed $1.5 billion to rehabilitate the Port Harcourt Refinery. Nigerians want to get value for money and see their refineries work, but this must be accompanied by transparent, accountable and verifiable government operations that are carried out with enough time for Civil Society to respond accordingly.
"Secondly, through their budgets, the government projects and programs need to be geared towards pro-poor causes and reflect the aspirations of Nigerians. These projects must be conceptualized, implemented, completed and continuously evaluated with citizens' input. Every stage must involve the input of citizen groups to provide the much-needed legitimacy that the government seems to be sorely lacking.
Thirdly, the attitude of the political class and bureaucrats do not suggest to the average man that the country is broke and going through a revenue crisis. A case in point is the immediate past junior Education Minister and the Labour Minister purchasing presidential nomination forms for N100 million naira when Nigeria's tertiary education system has been shut down for 5 months.
"In closing, it is essential to state that the government at both the federal and subnational levels and political elites cannot carry on with "Business as Usual" and expect Nigerians to accept "Business Unusual" policies.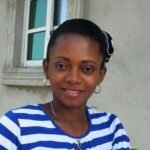 Ifunanya Ikueze is an Engineer, Safety Professional, Writer, Investor, Entrepreneur and Educator.