BudgIT is organising a Hackathon Competition as part of her 10th year anniversary. The competition aims to find the next radical Civic-tech idea to provide much needed solution to Nigeria's governance challenges, the organization said.
Social innovators who are interested in providing solutions to governance problem with the use of technology are encouraged to apply for the competition.
Key dates:
Deadline for submission of application is by 12noon on August 31, 2021. Click here to apply.
The competition is scheduled to hold on on Sep 15, 2021.
BudgIT is a Nigeria's civic tech organisation, which focuses on raising the standards of transparency, citizen engagement & accountability, most especially in public finance.
Read also: FG embargo on employment is due to bad economy says Ngige
The organization said the Hackathon for the development of a civic-tech application is an event organised to discover the next BudgIT.
BudgIT said it is convinced that similar organisations ought to be replicated, to improve citizens' participation in governance, transparency and accountability initiatives and service delivery in general.
According to BudgIT, the Hackathon is meant to serve as a platform for talented young social innovators and developers to compete in creating an application that improves or enhances citizens' participation in Fiscal Accountability, Good governance and Transparency in Government.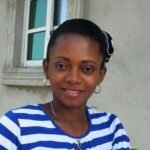 Ifunanya Ikueze is an Engineer, Safety Professional, Writer, Investor, Entrepreneur and Educator.