The second week of trading in February has ended with the benchmark Nigerian Stock Exchange All-Share Index closing in negative territory, a repeat of its performance in the preceding week. In fact, out of the 10 trading sessions so far in this month of February, only one recorded a positive close.
On Thursday, the Debt Management Office on behalf of the Federal Government offered a total of N150 billion FGN bonds for subscription by auction. The bonds are offered at different interest rates and tenors. This bond offering  had a 16.288% yield on the FGN MAR 2027, which had the ability to influence what was happening in the local burse, and it did.
The week in review started on Monday, 8th February, with a 0.34% drop in the NSE ASI as shares of Guaranty Trust Bank Plc and PZ declined by 8.8% and 9.7% respectively.
This was followed with a 0.13% decline on Tuesday. with sell pressures persisting on GUARANTY (-0.5%), extending to ZENITH (-0.8%) and INTBREW (-2.6%).
The market performance worsened on Wednesday, as the NSE-ASI declined by 1.96%. The most capitalized stock on the market; DANGCEM spearheaded the performance with a 7.4% decrease of its share price.
Despite an increase in the number of losers on Thursday, the market was able to record a positive performance, the NSE-ASI advanced by 0.78%. The positive performance was largely due to gains in DANGCEM (+7.0%) and MTNN (+1.6%).
On Friday, there was a reversal of the events of the preceding day, the All-Share Index declined by 1.40% despite an increase in the number of gainers. This was so, because of the loses in high cap. stocks; DANGCEM (-3.51%), BUACEMENT (-7.22%) and MTNN (-0.49%).
The NSE All-Share Index and Market Capitalization depreciated by 3.04% to close the week at 40,439.85 and N21.156 trillion respectively.
A total turnover of 2.683 billion shares worth N23.662 billion in 27,844 deals were traded this week by investors on the floor of the Exchange, in contrast to a total of 2.767 billion shares valued at N29.685 billion that exchanged hands last week in 31,380 deals.
The Financial Services Industry (measured by volume) led the activity chart with 2.032 billion shares valued at N13.416 billion traded in 14,832 deals; thus contributing 75.74% and 56.70% to the total equity turnover volume and value respectively.
The Consumer Goods Industry followed with 181.766 million shares worth N3.601 billion in 4,676 deals. The third place was Conglomerates Industry, with a turnover of 175.085 million shares worth N324.006 million in 1,168 deals.
Trading in the top three equities namely Living Trust Mortgage Bank Plc, First Bank Holding Plc and Zenith Bank Plc (measured by volume) accounted for 1.208 billion shares worth N6.580 billion in 3,785 deals, contributing 45.02% and 27.81% to the total equity turnover volume and value respectively.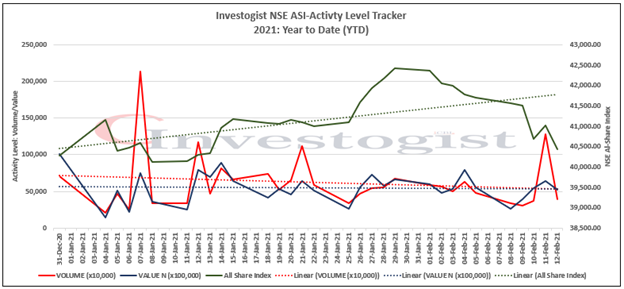 Fig 1: Investogist Activity Chart – NSE All-Share Index vs Activity level (measure of volume and value of traded shares)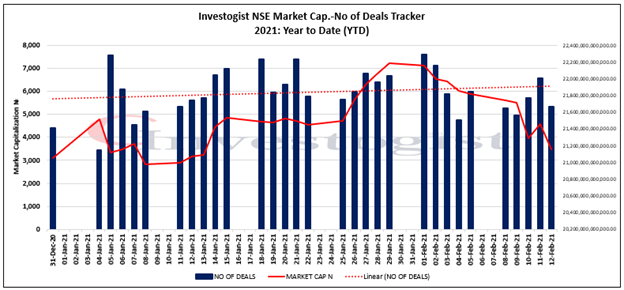 Fig 2: Investogist Activity Chart – Market Capitalization vs No of deals
In the week ending 12th February, 2020, below are the performances of the indices under our watch;
Consumer Goods Index: -0.93%
Oil & Gas Index: -1.03%
Industrial Goods Index: -5.70%
Insurance Index: -6.46%
Banking Index: -8.76%
Sixteen (16) equities appreciated in price during the week, lower than twenty-two (22) equities in the previous week. Fifty-five (55) equities depreciated in price, lower than sixty (60) equities in the previous week, while ninety-one (91) equities remained unchanged, higher than eighty (80) equities recorded in the previous week.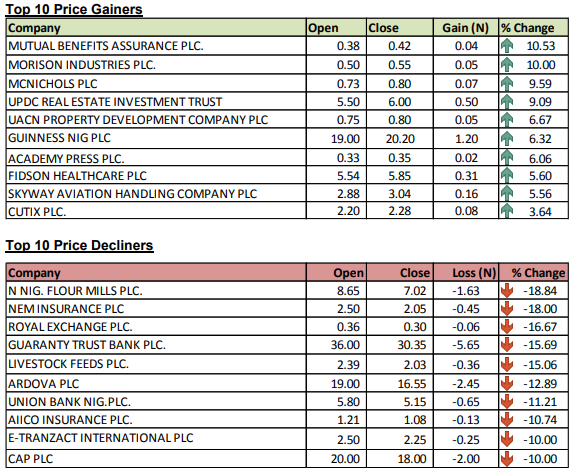 Fig 3: Top gainers and losers. Source – NSE Weekly Report
Bonds
A total of 46,721 units valued at N60.054 million were traded this week in 19 deals compared with a total of 8,002 units valued at N9.171 million transacted last week in 7 deals.
ETPs
A total of 1.394 million units valued at N5.163 billion were traded this week in 36 deals compared with a total of 238,451 units valued at N1.799 billion transacted last week in 38 deals.
Outlook
We expect bargain hunting and realignment of portfolios to drive performance in the coming week as Investors' position for dividends and react to the improved offering in the fixed income market.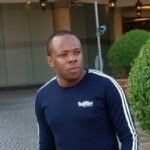 Nnamdi Maduakor is a Writer, Investor and Entrepreneur