Nigerian Breweries Plc has announced a final dividend of N1.20 per ordinary share of 50 kobo each, subject to the deduction of the appropriate withholding tax and approval at the Annual General Meeting ("AGM") scheduled for 22nd April, 2022.
The qualification date for the dividend is 9th March 2022..
If approved, the dividend which amounts to ₦9,690,998,280 will be paid on 22nd of April, 2022,  electronically to shareholders whose names appear on the Register of Members as at 9th of March, 2022, and who have completed the e-dividend registration and mandated the Registrar to pay their dividends directly into their bank accounts.
Shareholders who are yet to complete the e-dividend registration are advised to download the Registrar's E-Dividend Mandate Activation Form.
Nigerian Breweries Plc's registrar is First Registrars Nigeria. The e-dividend form is available on the Registrar's website and the Securities and Exchange Commission (SEC) website.
Approval of the final dividend will bring the total dividend paid by the company for the 2021 financial to ₦12,921,331,039 (twelve billion, nine hundred and twenty one million, three hundred and thirty one thousand, thirty nine Naira only) that is, 160 (one hundred and sixty) Kobo only per ordinary share of Fifty (50) kobo each.
The total dividend is comprised of an interim dividend of N3,230,332,760 (three billion, two hundred and thirty million, three hundred and thirty two thousand, seven hundred and sixty Naira only), that is, 40 (forty) Kobo per share which was declared in October 2021.
In 2021, NB grew its revenue by 29.7% to N437.285 billion from N337.046 billion recorded in 2020. Similarly, the profit after tax rose by 72.0% to N12.67 in 2021 from N7.37 billion reported in 2020.
On Friday at the time of writing this report, the share price is up 2% to N48.45 compared to its closing price on Thursday on the floor of the Nigerian Exchange.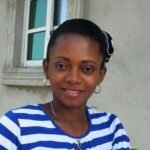 Ifunanya Ikueze is an Engineer, Safety Professional, Writer, Investor, Entrepreneur and Educator.