The Nigerian Local Bourse continued on its upward trajectory on Wednesday. The NGX All-Share Index gained 154.23 points, appreciating by 0.38% to close Wednesday's trading session at 41,051.19 points.
With an N80.36 billion increase in Investors' wealth, the market capitalization rose by 0.38% to close the day at N21.39 trillion.
High Flying CHAMPION hit maximum gains again, advancing by 9.88% to close at N2.78.
Other high flyers had mixed fortunes on the day; FBNH retreated from maximum gains recorded in early trading hours to close at N10.95, booking only 2.82% gain.
ETI on the other hand got a price trim, depreciating by 0.68% to close trading at N7.35.
Activity Level
The activity level waned on the Wednesday, with both the volume and value of shares traded declined.
The volume of traded shares decreased by 20.87%, while the value of shares decreased by 12.36%. The no of deals done on the floor of the Exchange increased by 10.60%.
A total of 446.17 million shares valued at N4.46 billion were traded in 4,704 deals.
Again, FBNH was the most traded shares by volume, with 148.35 million shares exchanging hands in 741 deals.
Shares of UNIVINSURE and ETI were the second and third most traded shares by volume with 46.17 million and 42.55 million respectively.
Shares of FBNH were also the most traded by value, with shares worth N1.67 billion exchanging hands. Shares of GTCO and ETI were the second and third most traded shares by value with N923.01 million and N316.09 million respectively.
Performance of Indices under our watch
The performance of the five indices under our watch are as below;
Banking Index: +1.40%
Oil & Gas Index: +0.51%
Insurance Index: +0.42%
Consumer Goods Index: +0.35%
Industrial Goods Index: +0.15%
Investor Sentiment
Investors sentiment as measured by market breadth (advance/decline ratio) remained strong at 2.0x same as recorded on Tuesday, as 29 stocks gained while 14 stocks also lost.
Top Gainers:
TRANSCOHOT gained 9.94% to close at N5.97
CHAMPION gained 9.88% to close at N2.78
CHIPLC gained 9.09% to close at N0.60
OKOMUOIL gained 8.23% to close at N125.00
JAPAULGOLD gained 6.67% to close at N0.48
Top Losers:
FTNCOCOA lost 8.00% to close at N0.46
ABCTRANS lost 5.88% to close at N0.32
REGALINS lost 5.00% to close at N0.38
UNIVINSURE lost 4.55% to close at N0.21
IKEJAHOTEL lost 4.55% to close at N1.05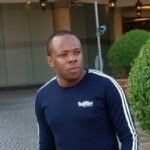 Nnamdi Maduakor is a Writer, Investor and Entrepreneur