(Greenwich Merchant Bank): The local bourse opened the week on a negative note with the NGX-ASI and market capitalization decreasing by 0.07% to close at 49,440.21 points and NGN26,667.16 billion respectively. SEPLAT (3.85%), UPL (9.44%), UCAP (0.42%), MANSARD (2.85%) and JAIBANK (1.19%) contributed to the loss recorded in the market today. Consequently, Year-To-Date dropped to 15.74%.
Activities noted in the market was mixed as volume traded decreased by 36.93% (67.22 million units) and value of trades increased by 29.39% (NGN1,479.77 million) respectively. FBNH dominated the market as the highest traded volume (9.67 million units) and SEPLAT with highest traded value (NGN615.12 million) at the end of the day. Sentiment in the market was neutral as the market breadth stood at 1.00x with equal number of gainers and losers (11)
Performance across the sectors was mixed as the Banking sector (0.27%) and Consumer goods sectors (0.17%) only closed positive. While the Insurance sector (0.24%) and Oil and Gas sector (1.94%) closed negative with the Industrial sector (0.00%) closing flat .

Fixed Income Market
Bond market opened the week bullish, with average yield closing the week down by 5bps to close at 13.08% from 13.13%. Interest was majorly at the short and mid end of the curve with the 23-Feb-28 instrument emerging with
the highest decline of 35bps.
Average yield declined minimally at the short side of the fixed income market. Across the curve, yields maximum decline was 1bp while other instruments traded flat. NT-bills and OMO market closed at an average of 7.45% and 11.10%, 1bps lower than the last trading session.
Due to the Bond auction that took place today, system liquidity declined significantly to NGN28.28billion from NGN236.67billion. This led to a 66bps decline in Open Buy Back and Overnight rate to close at 10.33% and 10.83% from9.67% and 10.17%.
Naira at the Investors and Exporters window depreciated, rising to a closing balance of NGN436.50/USD from NGN436.25/USD.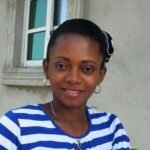 Ifunanya Ikueze is an Engineer, Safety Professional, Writer, Investor, Entrepreneur and Educator.