A total dividend of N517.6m, amounting to 30 kobo per share of 50 kobo, has been approved by the shareholders of May & Baker Nigeria Plc after same was proposed by the Board of Directors for the 2020 financial year.
This approval came at the company's 70th Annual General Meeting in Lagos and announced in a statement released by the company over the weekend.
M&B posted a 16% growth in revenue to the tune of N9.4bn in 2020 from N8bn in 2019 and a 30% gross profit increase from N2.9bn in 2019 to N3.8bn in 2020.
Pretax profit increased by 39% to N1.2bn in 2020 from N901m in 2019. Profit after tax dropped due to a 54% increase in taxation which moved from N184m in 2019 to N283m in 2020. Cost of sales also increased by 8% from N5.2bn in 2019 to N5.6bn in 2020.
Despite this drop, net profit grew by 35% rising to N965m in 2020 from N716m in 2019.
The earnings per share (EPS) had a 35% increase to 55.9 kobo from 41.5 kobo for the reviewed financial year.
Board Chairman, Senator Daisy Danjuma, said the company posted positive figures because it engaged in cost containment measures in order to remain afloat in a volatile business environment with lots of economic challenges to battle with which included high rate of inflation and scarce access to foreign exchange.
According to Mr. Patrick Ajah, MD/CEO, M&B, the financial year under review was a very challenging one but the company was able to remain competitive because of the employment of growth strategies for efficient and effective customer-oriented operations.
"We shall continue on this growth trajectory as we hope to accomplish more audacious goals in the current business year," he said.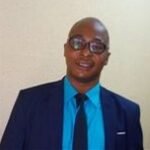 Azuka Edokobi is a Writer , a Farmer, a Supply Chain Expert and an Entrepreneur