The prices of cryptocurrencies decline with Bitcoin crashing to its lowest point in more than one week amid crackdown on crypto accounts in China.
Bitcoin fell on Monday to below $32,500 at one point in the early hours of Tuesday, although it has slightly recovered but still down 10.08% at the time of this report at $32,636.2.
The most popular crypto was not alone in the crash, Ethereum is down 11.75% at $2,457.54.
XRP and Dogecoin are down 11.79% and 14.99% respectively at $0.84674 and $0.316284.
Binance Coin is down 14.65% at $340.46 at the time of the report.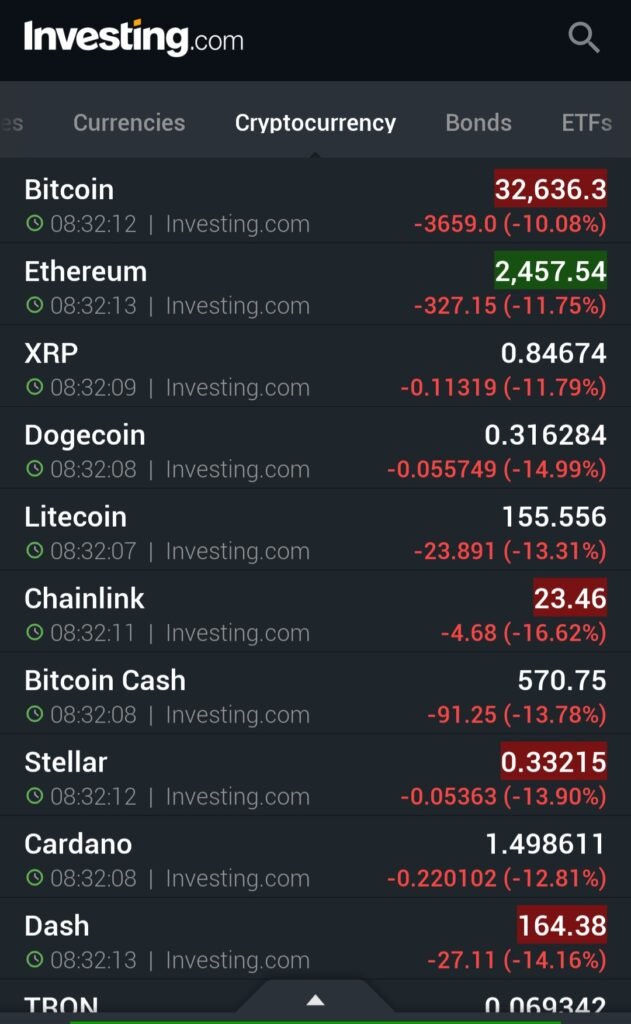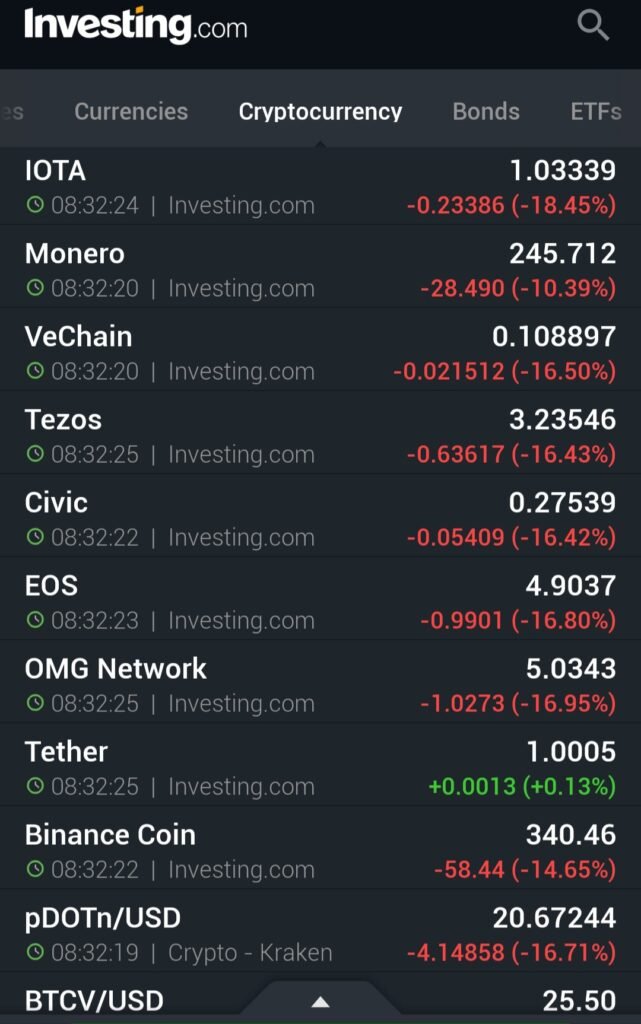 China over the weekend closed a slew of crypto related accounts in Weibo, a Twitter like platform in China, as the country stepped up its crackdown on bitcoin trading.
However, Coindesk cited the "prospects of shifting U.S. monetary policy," as another reason for the sell-off in the crypto market. It said "the U.S. Federal Reserve could begin to unwind from its liquidity-boosting quantitative easing program."
"Germany's largest lender, has said the U.S. could be in for one of its worst inflationary periods in history with government spending and loose monetary policy likely catalysts for creating conditions last seen in the 1940s and 1970s."
Chinese authorities had on May 21 said it would crack down on bitcoin mining and trading activities as part of efforts to fend off financial risks and protect the financial system.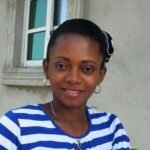 Ifunanya Ikueze is an Engineer, Safety Professional, Writer, Investor, Entrepreneur and Educator.