The Shareholders of May & Baker Nigeria Plc had at its 70th Annual General Meeting, unanimously approved the payment of a dividend of 30 kobo per share amounting to N517.570 million.
The Annual General Meeting was held at 11:00am on June 3rd, 2021, at the Muson Centre, Onikan, Lagos State.
According to the Company's corporate action announcement released in March, the dividend will be paid electronically to Shareholders whose names appear on the Register of Members at at 18th May, 2021 and who have completed the e-dividend registration and mandated the Registrars to pay their dividends directly into the Bank accounts.
Other ordinary business conducted by members of May & Baker as contained in the notification published on The Nigerian Exchange website are;
Laying of the Annual Report and Accounts for the year ended 31st December, 2020 before the meeting.
Unanimous election of Mr. Patrick Ajah as Director of the Comapny
Re-election of Engr. Ishaya Dankaro, and Chief (Dr) Samuel Maduak Onyishi as Directors of the Company.
Unanimous authorization of Directors to fix the remuneration of the Auditors.
Unanimous election of Mrs. Glorai Odumodu and Chief (Dr) Samuel Maduka Onyishi (representing the Board) and Sir G.O Adewumi, Mr. Oladimeji Bolaji Adeleke and Mrs. Christie O. Vincent-Uwalaka (representing Shareholders) as members of the Audit Committee and
Unanimous approval and adoption of the New Memorandum and Articles of Association of the Company.
May & Baker Nigeria Plc reported a profit N964.564 million from continuing operations for the year ended 31 December 2020.
About the Company
May & Baker Nigeria Plc. was incorporated as a private limited liability company in Nigeria on September 4, 1944 and commenced business on the same date.  It was listed on the Nigerian stock exchange in 1994.
The company is involved in the manufacture, sale and distribution of human pharmaceuticals, human vaccines and consumer products. Registered business address is 3/5 Sapara street, Industrial Estate, Ikeja, Lagos, Nigeria.
May & Baker have 1,725,234,886 outstanding shares and a market capitalization of N6.900 billion.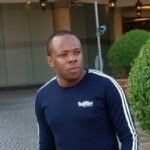 Nnamdi Maduakor is a Writer, Investor and Entrepreneur