Egypt and Liverpool's Mohamed Salah seem to be on the march to rule the English Premiership this season.
With a brilliant start and his scoring penchant this term, pundits and fans alike assess his assets and feel he may be the next football statement to happen sooner than later.
With 7 matches played in the Premiership so far, he has amassed 9 appearances for Liverpool scoring 9 goals, creating 22 chances and having 35 shots.
After his fantastic goal against Manchester City at the weekend, he has little or nothing to prove on what he has packed in the brain and legs.
He magically evaded three City defenders who, kind of, formed a triangular block around him, took out another onrushing defender to slot home with his right foot.
LiveScore has it that, priasing this goal, Jurgen Klopp said, "The second goal, only the best players in the world score goals like this.
"The first touch, the first challenge he wins then putting it on his right foot and finishing the situation was absolutely exceptional.
"This club never forget these things so people will talk about this goal for a long time and in 50 or 60 years' time they will remember this goal."
Not only is he considered by many as the Premiership's best this season, others would argue that he qualifies for world best currently.
According to our source, former England and Liverpool defender, Jamie Carragher, said, "I don't think there's anyone playing better in the world at this moment or in European football, I really don't.
"Seeing the Champions League in the last few weeks, his record at the start of this season has been absolutely outstanding.
"You can never really question him too much for what he's done at Liverpool, if at all, but right now he is probably as sharp and as good as I've ever seen him."
Salah would actually be in contention on the world scene with a lot of players within and outside the Premiership.
Salah's consistency since joining the Reds in 2017 has never been in doubt as he keeps shunning out stellar performances for the team, and most especially, in the big games.
His debut season in 2017/18 saw him win the Player of the Year award after scoring 44 goals in all competitions. In 2018/19, he scored 27 goals; in 2019/20, he scored 23 goals; and in 2020/21, he scored 31 goals in all competitions. The statistics of numbers would place him at an annual average of 31.25 goals per season. That is really stunning for a pint-sized forward like Mohamed.
It remains to be seen if Mo' Salah would continue with this season's rich vein of form barring unforeseen hindrances like injuries.
He is a strong contender for the next Ballon d'Or and would do himself so much good by sustaining Liverpool's England and European title hopes.
The season is still very nascent and by mid-season in January, it will be evident whether or not he is on the road to becoming the King of EPL.
Obviously, he has new Premiership re-entrants like Cristiano Ronaldo and Romelu Lukaku to contend with as regards individual inputs, awards and achievements.
Commercially, lots of suitors would be lurking around Anfield once the January transfer window opens.
No doubts, Mohamed Salah has all it takes to be greater than who he is today in both club and international football.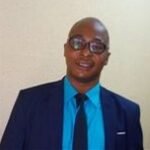 Azuka Edokobi is a Writer , a Farmer, a Supply Chain Expert and an Entrepreneur