The English Premier League, 2021/2022 season, kicked off last Friday and so did the Fantasy Premier League (FPL) where virtual managers jostle for top positions in different leagues within a unified global structure.
Lots of players, coming off pre-season trainings, were at their bests and commanded serious squad positions while propelling their teams to victory.
Toping the lot were players like Mo Salah, Bruno Fernandes, Paul Pogba, Chalobah, Alonso. These helped FPL managers to garner points.
The duo of Fernandes and Salah were so outstanding that they were reported to be "…among the three most-popular players in Fantasy, each sitting in 55 per cent of squads."
The report went on to indicate that "Their high ownerships meant they dominated the contest for the Gameweek 1 captaincy.
"Salah was handed the armband by over 2.5million managers, while 990,000+ went for Fernandes.
"By comparison, the third-top armband pick, Harry Kane (£12.5m), was chosen by only 331,000.
"Fernandes has already risen £0.1m in price and is again expected to be among the top two captain picks in Gameweek 2, with both he and Salah having very favourable fixtures."
Below is the list of top 10 players with the highest scores for GW1.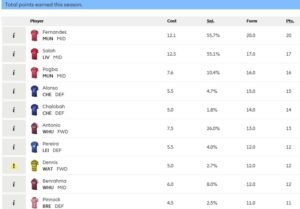 As we have top point earners, so we have last 10 point earning players. Their inability to aid their managers garner available points may be due to lack in form, injury or non-selection by EPL managers.
Below, also, is the list of last 10 players with the lowest scores for GW1.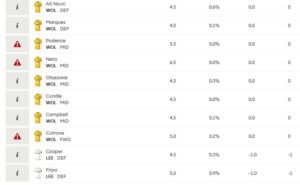 As GW2 approaches, FPL managers will go back to the drawing board to review the performance of each player, make possible transfers and use available bonuses where available and if needed. It is a long season and lots of fun, calculations, permutations and gimmicks await lovers and followers of fantasy leagues.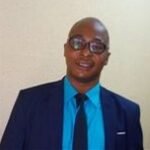 Azuka Edokobi is a Writer , a Farmer, a Supply Chain Expert and an Entrepreneur