AfricInvest has acquired a minority stake in Royal Exchange General Insurance Company (REGIC) through its evergreen private equity fund, FIVE, in the form of a subscription to a capital increase.
REGIC is a subsidiary of Royal Exchange Plc (NGX: ROYALEX)
This was disclosed by Royal Exchange in a press release posted on the Nigerian Exchange. The additional working capital will enable the company to expand its underwriting capacity in key business areas such as the retail mass market, agricultural insurance and insurtech, which it says "is the future of insurance," according to the press release.
FIVE has joined the shareholding of Royal Exchange General Insurance Company alongside the Royal Exchange Group and Blue Orchard's InsuResilience Investment Fund (IIF), which had earlier invested in the Company in July 2019.
The investment has received approval from the National Insurance Commission (NAICOM) according to the press release.
About Royal Exchange Plc
The Company was incorporated as Royal Exchange Assurance (Nigeria) Plc, a private limited liability Company on
29 December 1969. It was converted to a public limited Company on 15 July 1989 and then listed on the Nigerian
Stock Exchange on 3 December 1990.
On 28 July 2008, the Company changed its name to Royal Exchange Plc and transferred its life and general insurance businesses to newly incorporated subsidiaries, Royal Exchange General Insurance Company Limited and Royal Exchange Prudential Life Plc respectively.
The Group currently comprises Royal Exchange Plc (Parent Entity), Royal Exchange General Insurance Company
Limited, Royal Exchange Prudential Life Plc, Royal Exchange Finance and Asset Management Ltd, Royal Exchange
Micro-Finance Bank Limited and Royal Exchange Healthcare Limited.
The principal activities of the Group are general and health insurance, life assurance, asset management, credit
financing and microfinance banking.
About AfricInvest
AfricInvest is among the leading private equity firms in Africa with over 1.9 billion USD of funds raised. Founded 27 years ago, AfricInvest has made over 180 investments in more than 25 countries across the African continent in a variety of sectors, contributing to significant socioeconomic development mainly thanks to revenue growth and profitability improvement across its portfolio companies.
AfricInvest FIVE" is an evergreen investment vehicle raised in December 2017 and dedicated to the financial sector in Africa. FIVE stands for Financial Inclusion Vehicle. The number five represents the aspiration of AfricInvest and FIVE's investors to contribute to achieving universal access to financial services in Africa.
FIVE is backed by a strong investor base including FMO Norfund, KfW, BIO, AfDB and IFU. The fund is supported by AfricInvest's eight offices across the continent.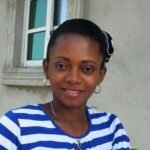 Ifunanya Ikueze is an Engineer, Safety Professional, Writer, Investor, Entrepreneur and Educator.